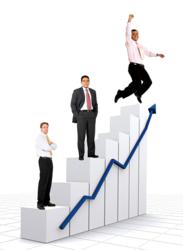 It really is surprising that there are no objective salary statistics available for the IP profession in the UK.
London, United Kingdom (PRWEB) January 10, 2012
The survey is intended to bring some transparency to the intellectual property market in the United Kingdom. Fellows and Associates decided to take the initiative and host the survey after the issue of market transparency came up in a meeting with one of their clients. "Our client mentioned that they would like to give fair remuneration in line with the general market trends, but there is no information out there to tell them what these trends actually are. As their staffing supplier, they asked us if we could provide any insight, and this is how the idea was born," says Emma van Opstal, consultant for Fellows and Associates.
"It really is surprising that there are no objective salary statistics available for the intellectual property profession in the UK. People, including other recruitment firms, seem to operate on a general sense of value for money when hiring new attorneys, and salaries are not widely discussed amongst colleagues or friends. The only time one will hear of a person's salary is when they move jobs. This can create quite a skewed perception of the market and the position of one's own salary within it," says Emma.
Salary transparency has long been commonplace in the broader legal profession, where there are salary surveys by various different organisations on a yearly basis, and statistics are publicly available. On top of that, big law firms tend to benchmark their salaries to stay competitive. By hosting this survey, Fellows and Associates hope to offer the benefits of this level of transparency to the IP profession. The salary survey has received support from various well-known figures in Intellectual Property, and aside from the Fellows and Associates website, it will be posted on the prominent IPKat and SOLO IP blogs.
The anonymous survey will run until the 7th of February. Once completed, participants can request to receive an email copy of the results. This analysis will also be published by Fellows and Associates in mid-February, and will be publicly available on their website. According to Emma, "this survey is undoubtedly going to make a difference, so please spread the word to all your IP friends and colleagues in the UK!"
About Fellows and Associates
Fellows and Associates recruit Patent Attorneys, Trade Mark Attorneys, IP Lawyers and other Intellectual Property professionals worldwide. The firm offers a diverse range of recruitment services including search, advertised selection and managed campaigns. Its newly launched consultancy division 'Fellows Business Consulting' offers targeted strategic advice to firms within the Intellectual Property sector worldwide. See fellowsandassociates.com for more or phone +44 207 903 5019.
Emma van Opstal holds a BA (Hons) and MA in Social Sciences from two leading Dutch universities. Having previously studied and worked abroad in Europe, Asia and Australia, Emma joined Fellows and Associates in January 2011 and has since obtained her CertRP qualification. Within IP recruitment, Emma's focus is on the international and corporate markets. Emma speaks fluent Dutch and French as well as some German, and regularly attends conferences in Europe and beyond.
###