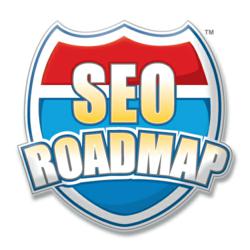 Morristown, AZ (PRWEB) January 09, 2012
Website owners who want to improve their organic rankings in Google and Bing, and individuals who want to begin a new career as an Internet marketing consultant, now have a powerful way to learn about Search Engine Optimization (SEO) in their own homes and in their available time. The recently released SEO Roadmap from SEO Training SW is a free video-based online training course teaching the essentials of SEO and Internet Marketing like How the Search Engines Work, HTML Essentials for SEO, Google Best Practices and more.
Consisting of seven videos, SEO Roadmap is a basic training course designed to teach anyone to optimize websites and improve search engine rankings.
SEO Roadmap is the perfect course for businesses of any size that are ready to "Transform Your Business," as SEO Training SW expresses it. The training videos are easy to use and designed to in Increase traffic to a business's web site, improve the company's Return on Investment, increase brand exposure and offer the benefit of SEO Training SW's superior services.
David Evans of SEO Training SW remarks, "This strategy has lead to a complete analytical approach to how we dominate a market. Our internet presence is only as strong as our understanding of our competition."
The SEO Roadmap online training is also perfect for the individual looking for a "Transform Your Life" opportunity. The program offers an opportunity to start a new career, a new business, in SEO consulting, and is designed to have an individual become an expert, receive superior core training, create sustainable income, and live the life of their dreams.
SEO Training SW's Roy Reyer is excited about the possibilities of teaching SEO to both businesses and individuals. "I learned from clients that I have the passion and skill to teach others and this ability enabling others to also be successful. These are the most rewarding things I've ever experienced in my life."
SEO Roadmap is made up of two components. The first, now available at http://www.seotrainingsw.com/seo-roadmap, is a free seven-part online training teaching the essentials of SEO, including "How Search Engines Work," "HTML Essentials for SEO," "Google Best Practices" and more vital skills for effective SEO.
The second phase of SEO Roadmap will be released in March, 2012 and will consist of 16 hours of online content covering more advanced SEO topics including keyword research, local search, website architecture, social media and other key concepts of search engine optimization.
SEO Training SW will also be launching weekly webinars, detailed internet marketing tips, and accurate trends and information concerning Internet Marketing. These additional resources are created to help SEO students learn more about the subject and provide more value to students of SEO Roadmap.
SEO Training SW is a premier search engine academy, that primarily focuses on training individuals online through video based training and live online coaching and consulting. With cutting edge techniques and technology, SEO Training SW is quickly becoming the home for all Internet Marketers. Please visit http://www.seotrainingsw.com for more information.
###