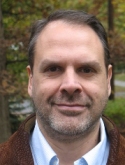 The Institute has found that few people it has surveyed are aware that they can get a 401K outside of an employer sponsored account.
Fairfax, VA (PRWEB) January 11, 2012
Richard Geller, CEO and managing director of FinancialSuccessInstitute.org, stated today, "Very few people know that the self employed can get a 401K. It seems to be one of the best kept secrets among financial advisors. Many people are familiar with the Individual Retirement Plan (IRA). But what people really need to know is when they get a 401K the benefits are much better."
Geller said that the Financial Success Institute did an informal survey and found that self-employed people are unaware of the solo 401K and self directed 401K provisions of the Tax Code.
"People don't need a big profitable business to get a self directed 401K. It can be something as simple as a Mary Kay cosmetics side business that people work at a few hours each month. That little effort turns into big benefits when small business owners get a 401K. One benefit available when people get a 401K is they don't have to have a custodian manage it. That can save thousands each year in costs."
Geller goes on, "When people get a 401K for a small business it has much higher contribution limits than any other retirement account. In 2012, business owners can defer $50,000, up $1,000 from 2011. Those over age 50 can use the catch up provision to defer up to $55,500. When business owners get a 401K, it comes with huge tax savings. Another big benefit when people get a 401K is the ability to borrow from it tax and penalty free. This is another benefit only available when people get a 401K. A married couple can borrow up to $100,000 from a 401K and pay the interest back to their own retirement account."
Geller continues, "Another little known benefit when business owners get a 401K is that Unrelated Debt Finance Income (UDFI) does not apply as it does with other retirement accounts. This means a 401K owner can borrow money to leverage investments without paying taxes on the money earned with the borrowed money. Other retirement accounts must pay the UDFI tax."
Geller stresses, "One of the best ways to get a 401K and the associated benefits is by rolling over existing retirement accounts. If people have IRAs, SEP Plans, or a previous employer 401K, they can roll them over to a self directed 401K penalty and tax free. Readers can go to this article for more information about how to get a 401K."
Geller concludes, "FinancialSuccessInstitute.org provides resources for many types of retirement accounts but firmly believes most people should get a 401K to take advantage of all the additional benefits. The Institute believes this so strongly that last week it released a new book on the subject. Readers can access this video explaining the book and more about the benefits they receive when they get a 401K.
About FinancialSuccessInstitute.org. The institute is devoted to educating readers and subscribes about investing alternatives and protecting wealth once acquired. Information about why people want to get a 401K is only a small sample of resources available to subscribers. In addition to why business owners want to get a 401K, other information readers can access includes investing in real estate, debt settlement, legally minimizing taxes, super trusts, and asset protection.
Disclaimer: Information here and at FinancialSuccessInstitute.org is not legal or professional advice regarding why people want to get a 401K or any other retirement account activity. It's intended only as general information sharing. Individuals need to seek professional assistance regarding their specific circumstances and applicable laws to assure they understand why they want to get a 401K or before taking any other retirement account action.
###