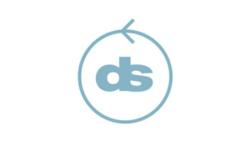 Dublin, Ireland. (PRWEB) January 11, 2012
Dignity Sciences Ltd and Equateq Ltd today announced a strategic agreement that provides Dignity Sciences with synthetic lipids for the next phase of its DS107 clinical development program. Equateq will manufacture Dignity Sciences' specific active lipids, at Equateq's cGMP API plant located in the Western Isles of Scotland. The terms of the agreement were undisclosed.
Jonathan D. Rowe, Ph.D., Head of Intellectual Property and Portfolio Strategy for Dignity Sciences, stated, " DS107 is a very promising therapy that Dignity Sciences intends to rapidly bring to market. With the supply of DS107 active pharmaceutical ingredient secured, Dignity Sciences looks forward to commencing the next phase of the DS107 acne clinical program."
Adam Kelliher, Equateq CEO and founder, said: "We have been very impressed by Dignity's understanding of the immense potential of synthetic lipids for various therapeutic applications, and we are in a strong position to support their current and future development plans with a robust supply of the active ingredient in DS107."
About Equateq
Equateq is a privately-owned lipid production company based in the Western Isles of Scotland, where its facility has been concentrating lipids for nearly 30 years. Equateq is fully cGMP compliant, as certified by the UK's health authority, the MHRA, and for manufacturing lipid APIs, uses its Maxomega™ technology. This concentration method is based on advanced HPLC separation, and allows Equateq to deliver specific lipid APIs at up to 99% purity at commercial scale.
About DS107
DS107 is a topical formulation of a semi-synthetic omega-6 fatty acid. DS107 is currently being studied for use in treating acne and atopic dermatitis.
About Dignity Sciences
Dignity Sciences, a privately held biopharmaceutical company, was established to discover and develop scientifically innovative healthcare solutions that improve the quality of life for people with diseases for which current therapies are unsatisfactory. Dignity Sciences is led by recognized experts in developing omega-6 and omega-3 fatty acids, including their bioactive derivatives, for the treatment of human disease.
###