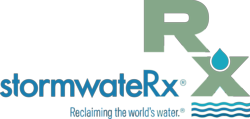 StormwateRx is pleased to welcome these high caliber professionals to our team.
Portland, OR (PRWEB) January 10, 2012
StormwateRx LLC, a provider of industrial stormwater treatment and filtration systems, today announced that the company has added seven new staff members to accommodate demand for sales, installation and service of StormwateRx systems across the US and Canada. StormwateRx is pleased to welcome the following high caliber professionals who have joined the company in the last quarter:
Kim Jordan, Regional Manager – Jordan, who manages East Coast sales, comes to StormwaterRx with more than 15 years of experience in the stormwater industry and 23 years in sales for industrial companies nationwide. Jordan received a BS degree in petroleum engineering from Marietta College in Marietta, Ohio.
John Morsey, Regional Manager – Morsey manages StormwateRx sales in California and the Southwest region. He brings to StormwateRx broad sales experience including retail, B2B and indirect sales. In his 35 years in sales, Morsey worked within the control and filtration segment of the pool and spa industry.
Paul Rudwick, EIT, LEED AP, Project Designer – Rudwick is an engineer with the StormwateRx engineering support team. He received a BS degree in Civil Engineering from Villanova University and a Master's degree in Civil Engineering from Virginia Tech.
Megan Williams, Engineering Technician – Williams brings more than 13 years of CAD experience to the StormwateRx engineering team. She graduated from the University of North Carolina-Greensboro with a BA in Philosophy.
Marcel Gesmundo, Legal Analyst – Gesmundo is an Oregon attorney and provides legal support for StormwateRx, analyzing and tracking changes in stormwater laws, permits, and policy. Before joining StormwateRx, he worked on freshwater issues ranging from protecting fish habitat to Clean Water Act legal and administrative matters. He graduated with a BA in anthropology from the University of Colorado at Boulder and received his law degree from Lewis and Clark Law school in Portland, Oregon with a certificate in environmental and natural resources law.
Meghan Stansell, Customer Service – Stansell provides customer service and administrative support for StormwateRx. A Portland area native, Stansell received her BS in environmental science from Oregon State University with a minor in naval science.
Daniel Boneck, Operations Assistant – Boneck has joined the StormwateRx operations department to provide manufacturing and installation support. He studied geographic information systems at Portland Community College and has worked for more than seven years in product delivery and installation.
About StormwateRx
StormwateRx designs and manufactures stormwater treatment systems that help industrial sites across North America remove pollutants and reuse stormwater runoff. Products include the Clara® stormwater separation system, Retenu™ basic stormwater filtration system, Aquip® enhanced stormwater filtration system and Purus™ advanced stormwater polishing system. The company has supplied more than 180 systems for stormwater filtration and stormwater pollution control in the industrial sector, and is expert with retrofit design advice. StormwateRx has also developed a series of Industry Remedies that include best practices and ideal product configurations to address the unique environmental concerns of different industries. For more information on how StormwateRx can help industrial sites comply with even the toughest environmental stormwater regulations, please visit http://www.stormwaterx.com or call 800-680-3543.
###