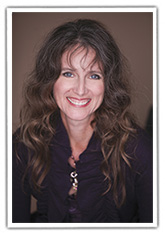 It's easier to make more money than it is to make less.
Tucson, Arizona (PRWEB) January 10, 2012
Award Winning Money Mentor Kendall SummerHawk is inviting entrepreneurs, coaches and those who want to create significantly more income in their businesses in 2012 to a brand new video and teleseminar training series, "The Money Breakthrough Method: Secrets to Increasing Your Self-Worth and Net Worth." SummerHawk designed this training, which runs from January 9th to January 23rd to teach women entrepreneurs how to take control of their income and business future.
"It's easier to make more money than it is to make less," SummerHawk said. "I also believe that you can make a significant income while making a significant impact. I can't stress enough how much this belief has transformed my business and my life." She added, "In fact, I would take this one step further – creating a spiritually and financially rich business is part of our Soul's Divine Purpose and that belief, along with an unwavering commitment to helping women entrepreneurs build more successful businesses, has allowed me to create a multi-million dollar business that also gives me the freedom and flexibility to work from my home and spend time with my family and 5 beautiful horses."
During "The Money Breakthrough Method: Secrets to Increasing Your Self-Worth and Net Worth" SummerHawk covers:

Her #1 favorite "crystal ball" exercise for immediately seeing exactly where entrepreneurs can increase their income (She'll walk entrepreneurs through, step-by-step, this practical technique so that it's theirs to use, anytime they need to give their income a BOOST)
How entrepreneurs can stop unconsciously placing limits on their income
The 5 "Money Types" and how knowing what theirs is can help put entrepreneurs in the driver's seat and immediately transform the draining money drama they're currently tolerating into practical, empowering actions
How to tell the difference between "good debt" (the kind that helps entrepreneurs grow their business and boosts their self-esteem) and disempowering debt
3 simple steps entrepreneurs can get started with so they can instantly forgiving themselves for racking up debt (and any other guilty money issues from their past) so they can move forward with growing their business TODAY, happy and guilt-free
money breakthrough secrets that entrepreneurs can begin using immediately to generate greater income in their business, whether they're just starting out or they're an advanced entrepreneur
SummerHawk explained that she is hosting this series because so many women entrepreneurs dream of having a spiritually and financially rich business but they have so many money blocks that they keep getting in their own way. She designed this series to provide real strategies and techniques for creating the money breakthroughs necessary to achieve the kind of success they dream about.
People interested in learning more about the series and signing up can visit this web site: http://www.moneybreakthroughmethod.com.
Beloved by women business owners world-wide for her inspiring and practical business building strategies, Kendall SummerHawk is a leader in the women entrepreneurs success movement.
Kendall was honored by winning the 2011 Stevie® Award for Women Helping Women, and named one of 2010′s Enterprising Women of the Year by Enterprising Women Magazine, as well as winning numerous other awards for her writing and for her work empowering women to live their Soul's Divine Purpose via a thriving business.
###