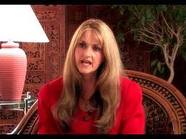 Scientists in Medical Research now verify that our minds and emotions significantly impact our physical health.
Los Angeles, CA (PRWEB) January 11, 2012
Dr. Carol Francis on January 12, 2012, discusses with skeptics, healers and healed their mind-body experiences. These discussions are connecting with recent scientific and medical research that has become very available during the last decade. Is this the hope of the next generation? Does understanding the mind and emotions give everyone the power to change the health of their bodies, longevity and agelessness? Possibly yes.
Faith healers, as they are called colloquially, may have genuine influence and powers which mind-body research is verifying. Los Angeles hosts many such healers providing opportunities for individuals to see, experience and test the veracity of such healers.
Braco, from Croatia, coming to Los Angeles this weekend again gives the curious another opportunity to experience these types of awakening approaches. Woodland Hills Marriott January 13-15 will be the location of this event. During this event and after Dr. Carol Francis will be interviewing participants to better understand their experiences.
Croatia's Braco coming to Los Angeles January 13, 2012 provides researchers and searchers another chance to examine the power of the mind-body connections that spiritual teachers practice.
Other healers such as Eric Pearl address application of spiritual techniques to physical maladies as well which have touched many as is easily seen on TheReconnection.com. Eric Pearl wishes that such techniques could "demystify" these types of healings.
These tools and teachers wil be discussed. Join on January 12, 2012 on Dr. Carol Francis Show a and also tune in on live-streaming of Braco on Braco-TV.com or in person.
###