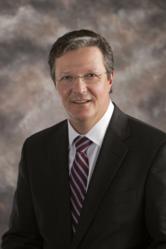 Dan has demonstrated his understanding of the industry and markets we serve.
Marquette, Michigan (PRWEB) January 10, 2012
Pioneer Surgical Technology, Inc., a global medical device manufacturer, announces the appointment of Daniel Webber as President and Chief Executive Officer.
Effective as of January 9, 2012, the Board of Directors of Pioneer Surgical Technology, Inc. (the "Company") elected Daniel Webber as the Company's President and Chief Executive Officer. Mr. Webber has served as the Company's Chief Financial Officer since joining the Company in July of 2008. He succeeds Jeffery Millin, who served as President since November of 2008 and as Chief Executive Officer since January 2009.
The Board issued a statement commenting that "since joining the Company, Dan has demonstrated to the Board his understanding of the industry and markets we serve, as well as the challenges and opportunities that exist in those markets. We believe that Dan's experiences, financial acumen and character provide the foundation for an effective leader of Pioneer Surgical."
The Board also issued a statement commending Mr. Millin for his service to the Company, stating, "The Board would like to express its appreciation to Jeff Millin for his many roles with and contributions to the Company. Jeff has been with Pioneer since its origins and has been an integral part of its growth and success. We wish him continued success in the future."
Mr. Webber will continue to serve as the Company's CFO until his successor is identified.
About Pioneer Surgical Technology
Pioneer® Surgical Technology, Inc. is a dynamic medical device firm founded in 1992. Pioneer's focus on innovation has resulted in over 130 U.S. and foreign patents, with numerous patents pending. The company has a comprehensive portfolio of orthopedic, spine and biologic systems. Its Orthopedic, Spine, and Biologic Divisions produce state-of-the-art, cost-effective solutions for surgical procedures that have proven difficult or problematic for both surgeons and patients. Pioneer employs more than 270 people worldwide. For more information on Pioneer and its products visit http://www.pioneersurgical.com.
###