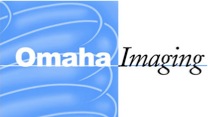 The addition of the new Avreo RIS/PACS system allows for more convenient service and improved interpretation turn-around times.
Omaha, Nebraska (PRWEB) January 10, 2012
Omaha Imaging, the diagnostic imaging center that brought you the first open MRI in Omaha, has expanded their technology in order to better serve physicians and patients alike, with a more stream-lined PACS system. The addition of the new Avreo RIS/PACS system allows for more convenient service and improved interpretation turn-around times, which means more immediate attention for patients and referring physicians.
The new Avreo system delivers a seamless workflow process, which reduces support requirements and eliminates the challenges that are characteristic of traditional RIS systems. The user-friendly process allows for an improved overall health care process, due to the secure web-based architecture of the system. Avreo is the only RIS/PACS provider that has perfected this unified application, by synchronizing data flow through the centralization of information on one single database.
Omaha Imaging prides itself on their quick turn-around time for interpretations, thus why this unique web-based workflow process is a perfect fit for the facility. The single database web application allows for improved management access, which means having the capability to accommodate remote radiologists and a larger network of referring physicians. All of Omaha Imaging's Board Certified Radiologists are patient-oriented, meaning that there is always at least one radiologist on-site everyday. However, this system allows for easy access to those radiologists even when they are not in the office. By eliminating complicated requirements and expensive operational steps, Avreo creates affordable, real-time access for all referring physicians. With their fully comprehensive staff of specialized radiologists, this type of innovative technology is perfect for Omaha Imaging, providing physicians in the area with accessible communication lines to the knowledgeable team.
About Omaha Imaging
Omaha Imaging is a diagnostic imaging facility that provides superior service. It is home to the first state-of-the-art, high field, Open MRI unit in Omaha. The facility also provides CT, Ultrasound and Fluoroscopy services. Omaha Imaging has on-site radiologists reviewing each exam that are always available for consultations with patients, physicians and/or physician offices. This unique service conveniently allows the patient to be notified of any results requiring immediate attention, reduces the possibility of repeat exams and decreases the cost to both patients and providers. Omaha Imaging uses voice recognition software that guarantees faster turnaround times on reports.
###