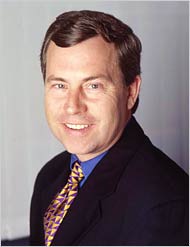 Blooomington, IND (PRWEB) January 09, 2012
Author Solutions, Inc. (ASI), the world leader in indie book publishing, today announced its CEO, Kevin Weiss, will be a featured speaker at Gridley & Company's 11th annual IDEA Conference at the Plaza Hotel in New York City. The invitation-only event brings together industry leaders, decision-makers and service providers from marketing, Internet, financial technology and outsourcing services companies to discuss how globalization, social media and emerging technologies are changing the competitive landscape.
Presentations and panel discussions will be centered on four critical themes: innovation, disruption, engagement and action and how those themes define an industry. For more information please visit gridleyco.com.
For more information about ASI, ASI's partner brands or for information about self-publishing, visit http://www.authorsolutions.com.
About Author Solutions, Inc.
Author Solutions, Inc. (ASI) is owned by Bertram Capital and is the world leader in indie book publishing. ASI's leading self-publishing imprints—AuthorHouse, AuthorHouse UK, iUniverse, Palibrio, Trafford Publishing and Xlibris—have helped more than 100,000 authors self-publish, promote and bring to market more than 170,000 new titles. Through strategic alliances with leading trade publishers, ASI is making it possible to develop new literary talent efficiently and provide authors with a platform for bringing their books to market. Headquartered in Bloomington, Indiana, ASI's global reach includes imprints developed specifically for authors in Australia, New Zealand and the United Kingdom. For more information, visit http://www.authorsolutions.com, and follow @authorsolutions on Twitter for the latest news.
###