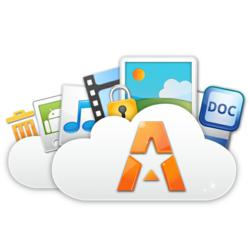 ASTRO Backup is simply the easiest way for any Android user to store their mobile content to the cloud.
Las Vegas, NV / Marietta, GA (PRWEB) January 10, 2012
Metago Inc., the leading productivity application vendor for Android mobile devices, today announced the public beta release of ASTRO Backup™, the easiest way to store and synchronize all phone and tablet files to the cloud or multiple Android devices as well as the ASTRO Cloud Trash Can™ for securely storing deleted files.
"ASTRO Backup is simply the easiest way for any Android user to store their mobile content to the cloud," said Kevin Payne, chief executive officer at Metago. "There are a lot of services for backing up and syncing to the cloud. However, we are focused solely on users of Android devices and since our 25 million users are already using ASTRO to organize and manage their files, we are giving them the easiest way to store them in the cloud without having to open or connect to other applications."
ASTRO File Manager is by far the most popular file management application for Android with over 21 million downloads on the Marketplace alone. It is similar to using Windows Explorer on a PC to manage files. And now, when the ASTRO Backup service is activated in the file manager, it's as easy as choosing a file and pressing Backup or Delete and files are stored in a users personal cloud space.
"Why force users to integrate with another service or open another app to back up files when they are already in the best file manager; that is not a great user experience," said Kent Krueger, vice president of sales, marketing and customer experience at Metago. "We have always planned on building ASTRO Backup, and our Cloud Trash Can™ is unique to the market. No other provider can make it so easy to store files in the cloud and give you the peace of mind knowing that every file you delete is still stored in the cloud in case you need it again."
ASTRO makes it easy to restore files with a one-click restore option from storage or the trash can in the cloud. Permanently delete files from the Cloud Trash Can™ anytime. Users can sign up for a free account at http://www.metago.net/astro-backup.php.
"This is just the beta release of ASTRO Backup, it is not the final product nor is it the final 'offer' to our users," continues Payne. "Over the coming months there will be many functional enhancements that we believe will create higher demand, usage and value for our Android users."
To find out more information regarding ASTRO Backup™ or ASTRO File Manager™, please visit us online at http://www.metago.net or follow us at http://www.twitter.com/metagoinc or http://www.facebook.com/ASTROfilemanager.
About Metago
Metago is a leading mobile device application firm headquartered in the Atlanta, Georgia metro area. The Company sells innovative applications and cloud services for cloud storage as well as organizing, managing and sharing content on Android mobile phones and tablets. For more information visit http://www.metago.net.
# # #