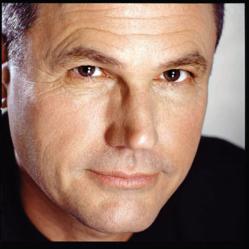 St. Louis, MO (PRWEB) January 11, 2012
The St. Louis County Library Foundation and Left Bank Books are pleased to present acclaimed detective fiction author Robert Crais for a discussion and signing of his latest thriller "Taken" on Tuesday, January 31, at 7:00 p.m. at Library Headquarters, 1640 S. Lindbergh Blvd.
The program is free and open to the public. Books will be available for purchase at the event from Left Bank Books.
Robert Crais is not only one of the most popular of contemporary crime fiction novelists, with seven previous New York Times bestsellers, but one of the most critically acclaimed as well. The Los Angeles Times has called Crais's Elvis Cole and Joe Pike novels, "One of today's best crime series." Crais once again proves himself worthy of that lofty praise with the fifteenth novel featuring Elvis Cole and Joe Pike. "Taken" finds the two men attempting to rescue a young couple kidnapped by human traffickers along the Mexican border – that is until Cole himself is also abducted and the tension ratchets up to the heart-pounding level in one of Crais's most gripping and intense thrillers to date.
Entertainment Weekly called Crais's last Elvis Cole and Joe Pike novel, "The Sentry," "A rip-roaring read and a smart and careful character study. Crais's expertly tuned plot, always a pleasure, hums along. But the real joys of the book are found in its characters." The Miami Herald observed, "Since Crais's debut in 1987, this series has never faltered because the author continues to discover fresh layers in his characters while maintaining non-stop action." Bookreporter.com declared, "Crais takes his work to an entirely new level. This is dark, brilliant crime fiction that transcends the genre and remains indelibly
stamped in the memory."
Literary prize committees have also recognized the quality of Crais' work. Nominated for every major crime-writing award for a total of twenty nominations, he has won the Anthony, Barry, Shamus, Macavity, and Gumshoe awards. In 2006 he was the recipient of the Ross Macdonald Literary Award. His 2005 stand-alone novel "Hostage" was named a Notable Book of the Year by The New York Times and was made into a film
starring Bruce Willis .
"Taken" is Robert Crais at the top of his game, certain to burnish his already glittering critical reputation and thrill his ever-expanding audience.
Program sites are accessible. Upon two weeks notice, accommodations will be made for persons with disabilities. Contact St. Louis County Library by phone 314-994-3300 or visit http://www.slcl.org.
###