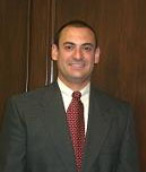 Gastonia, NC (PRWEB) January 12, 2012
The Gastonia, NC law firm of Scott R. Rosenberg is ringing in the new year with a change. The firm, which had been known as Scott R. Rosenberg, Attorney at Law since its inception in 2005, will now be known as The Law Office of Scott R. Rosenberg, P.A. The change officially went into effect on January 1, 2012.
As part of this change, The Law Office of Scott R. Rosenberg, P.A. is partnering with LexisNexis, the industry leader in law firm marketing and professional networking, to update their online marketing campaign. This partnership is designed to help the firm better connect with prospective criminal law clients.
About the Firm:
The Law Office of Scott R. Rosenberg has built a reputation of being responsive and caring. Attorney Rosenberg realizes that clients deserve the utmost respect, and he works personally with his clients to reach a satisfactory solution for their legal issue. His legal background includes time as a former assistant district attorney in Gaston County, NC, and he serves clients in the following legal areas:

Criminal Law
Traffic Citations
DWI
Scott R. Rosenberg has 15 years of experience practicing law in North Carolina. For more information about how he can help you, please visit http://www.rosenberglawoffice.com or call 704-823-6220 today.
###