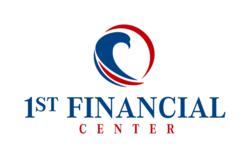 Sacramento, CA (PRWEB) January 11, 2012
With January being Financial Wellness Month, there is no better time to make the effort and become financially aware of any situation.
The road to a financial secure future and the one to distress are closer than one might think. Unfortunately, many people don't realize they're on the wrong path until it's too late. "The sooner consumers realize they're having issues with debt, the better chance they have at resolving it and becoming financially secure for the future", states Chief Adviser with 1st Financial Center.
1st Financial Center recommends individuals to take the time to assess their situation and if three or more of the below signs are true, one may be heading for a financial down fall.
Paying Late Fees and Juggling Bills
Paying late fees and not making payments on time? If so, this could be a sign of financial difficulty. The Chief Adviser with 1st Financial Center confers that by paying late fees due to shortage of money and living pay check to pay check, people are digging further into debt destruction. Moreover, if consumers finds themselves making payments regularly and/or large enough to keep creditor services, yet never pay the balances on time and in full, they are going to find that their debt cultivates monthly as balances increase.
Depending on A Future Profit
Deriving financial stability on a future payoff such as a tax refund, can put finances in a hole. Waiting on such a "stroke of luck" to pay off bills or just get by, will create financial struggles in the future.
Credit Spending Dependency
Constantly using credit cards as extra income will lead to financial disaster. Meanwhile, if individuals find themselves using credit cards for everyday purchases or shifting balances to new cards, any kind of sudden change or fluctuation in average prices will put them financially under.
Disputing Finances
Regularly fighting with a spouse or significant other about money, could be a sign that spending habits are not being financed by disposable income. Though, it is common for couples to sometimes argue about debt, being stressed or burdened about financial situations may result in financial hardship.
No Savings
Budgets should allow people room to set aside small amounts of money for savings. If an individuals current budget does not permit to set aside money for savings, it will develop a financial situation that is in bad standing. While saving may be tough, not saving will create a financial hardship for individuals. The Chief Adviser with 1st Financial Center advises "in order to be financially healthy, people must not rely on credit cards and set aside money for unexpected emergencies."
Paying Overdraft Fees
Overdraft fees may occur for many reasons; yet, having to pay overdraft fees due to repetitively overdrawing an account is evidence that a financial situation is plummeting. Most that pay these fees on a recurring basis find themselves struggling financially and don't have the available income to cover their debts.
Dipping Into Retirement Savings
Consistently tapping into retirement savings to cover expenses is a common practice for those who are financially unstable. 1st Financial Centers Chief Adviser states "taking out a 401k loan more than once is a great risk to anyones financial future." In doing so, consumers are jeopardizing the beneficial effects that help retirement funds grow.
Consumers who want to start the New Year off on the right foot and make January Financial Awareness Month like many others have should contact 1st Financial Center today at toll free (888) 755-4096 or visit their website at http://www.1stfc.com for more information on how to resolve debt struggles.
###