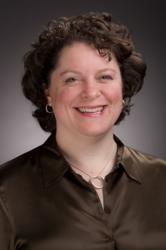 I was drawn to Salsa because of its commitment to the community.
Washington, DC (PRWEB) January 10, 2012
Salsa Labs, Inc., the creator of the leading online platform for organizing and engaging supporters, donors, activists and fans, today announced that Christine G.D. Schaefer has joined its senior management team as the Vice President of Community and Marketing. Schaefer will grow the Salsa Labs (Salsa) community both online and off using many of the same integrated communications and outreach best practices that Salsa and its partners recommend to their clients.
Ms. Schaefer has a very diverse background with non-profit organizations including serving with Habitat for Humanity, the Nehemiah Project, youth group programs, an inner-city homeless mission in Mobile, and development mission in rural Venezuela. Her non-profit volunteer work earned her the AFCEA Heroines in Technology Individual Contributor Award in 2010.
"Christine's experience – both with non-profit and technology organizations – made her a perfect fit for Salsa," said Bill Donnelly, President at Salsa. "She has walked in the shoes of our clients and understands their needs. At the same time, she has been extremely successful in the industry communicating how best to use technology to accomplish your organization's mission. She has much to share with the Salsa community."
Schaefer came to Salsa from DLT Solutions where she built an award-winning marketing and communications program, which helped the company grow more than 20% per year from 2006 to 2010.
"I was drawn to Salsa because of its commitment to the community," said Schaefer. "The team here actively participates in advancing the missions of its clients, and that is rare in today's technology industry. Salsa has so much to offer, I am anxious to start contributing to the team and making a difference each and every day in our clients' missions."
About Salsa Labs
Salsa Labs (Salsa) is the creator of an online platform built specifically for non-profits to organize and engage people in their missions. In one easy-to-use, integrated, and flexible platform, groups of all sizes can manage their supporters, communicate, fundraise, advocate, host events, and much more. Organizations can create their own unique recipe for organizing by choosing from dozens of packages as well as by plugging in other applications produced by third parties in the Salsa Market. Salsa's software and services suite currently supports more than 2,000 user groups' relationships with over 50 million supporters, members, donors, activists, and fans all around the world. http://www.salsalabs.com.
###