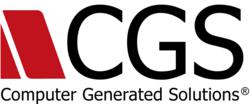 New York, NY (PRWEB) January 10, 2012
Computer Generated Solutions, a leading global provider of technology solutions, is pleased to announce the appointment of CGS's Chief Technology Officer Jeff Goreski to the Advisory Board of The Association of Certified E-Discovery Specialists (ACEDS), a global organization with certified specialists in six countries.
An esteemed technologist who created the email preservation and global discovery software, Mr. Goreski is a recognized industry expert in data mapping, email archiving and document retention regulations. He is the architect of CGS's Unlimited Mailbox technology, currently used by the City of New York Department of Health, Georgia College and Leprino Foods among others.
"This appointment highlights the depth and breadth of our e-Discovery knowledge, which has enabled us to provide a unique solution that keeps up with our customers' increasingly complex E-Discovery and Compliance requirements on premise and on the cloud," said Tom Epes, Executive Vice President of CGS. "To meet these challenges, Jeff and his CGS team have launched a consultancy practice to complement the capabilities of our software."
The ACEDS Advisory Board is led by Chairman Alvin Lindsay, a partner at Quarles & Brady in Tampa and pioneer E-Discovery educator. For information on the entire Advisory Board, visit aceds.org.
About CGS
For more than twenty-eight years, CGS has enabled global enterprises, regional companies and government agencies to drive breakthrough performance through technology. Headquartered in New York City, CGS employs over 4,000 professionals in 20 offices in North America, Latin America, Europe and Asia. With global delivery capabilities, expertise across leading platforms and deep experience in multiple industries, CGS has become the IT partner of choice for thousands of organizations worldwide. CGS delivers a wide array of proprietary and third-party business applications, technology, business services and business process outsourcing solutions, including customer care, technical support and corporate learning & training. For more information please visit http://www.cgsinc.com.
About ACEDS
ACEDS is an international membership organization for private and public sector persons in law, litigation support, technology, records management and others who face e-discovery in their work. ACEDS awards the Certified E-Discovery Specialist (CEDS) credential to eligible candidates who pass a rigorous proctored examination that they can take at 600 secure ACEDS-Kriterion Testing Centers worldwide. It has CEDS professionals in six countries, and also offers live and online training, specialized information and community and network-building events.
# # #