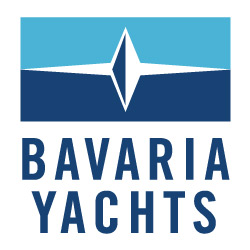 The all-new Bavaria Yachts line has garnered an incredibly positive response from US boat buyers. We are excited to feed that enthusiasm by accelerating the expansion of Bavaria Yachts across the major US sailing markets.
(PRWEB) January 10, 2012
Bavaria Yachts announces plans to open factory-direct locations in Newport, RI, The Great Lakes (Chicago), and The San Francisco Bay Area by year-end. In 2011, Bavaria Yachts USA launched a new groundbreaking direct business model, starting with its flagship location in the heart of Annapolis, Maryland.  Based on the tremendous demand and market feedback coming from the premier of the all-new Cruiser line at the 2011US Boat Show in Annapolis, Bavaria is expanding the current sales/ service/ charter footprint to directly serve the Northeast, Great Lakes, and Northern California markets.
Just like the Annapolis flagship location, the Newport, Chicago, and Bay Area locations will offer direct sales of Bavaria Yachts built to each owner's specifications, the ability to charter a new Bavaria to see first-hand what all the buzz is about, limited opportunities for owners to put their boat into charter to defray the majority of out-of-pocket expenses, as well as, dedicated world-class service focusing solely on Bavaria owners.   Each new location will include a dedicated Horizon Yacht Charters base, so charter owners and charterers can expect the same first-class service that loyal clients have enjoyed for years at Horizon's bases in the BVI, St. Marteen, Antigua, Grenada, and its newest location, Annapolis, which opened spring 2011.
Following the opening of the new office locations, expect to see models from the Cruiser and Vision lines on hand at the Newport Boat Show (Sept 2012), US Boat Show in Annapolis (Oct 2012), Strictly Sail Chicago Show (Jan 2013), and Strictly Sail Pacific Show (April 2013).
Bavaria Yachts is currently taking orders from everywhere in the US, and offers travel reimbursements or try-before-you-buy chartering for those who want to come to Annapolis to experience the boats first-hand. Charter ownership opportunities are available to fill out the fleets in the the three locations coming soon, as well as a few opportunities remaining in the Annapolis fleet.
About Bavaria Yachts
The Bavaria Yachtbau shipyard is the single largest yacht production facility in Europe, constructing thousands of performance cruising sailboats each year built by skilled craftsmen using computer-aided, state-of-the art manufacturing processes, and stringent, consistent quality control processes. Bavaria combines precision German engineering with collaborative design expertise from Farr Yacht Design and styling expertise from BMW DesignworksUSA and Design Unlimited UK. Teaming up with market leaders in yacht, ergonomic and interior design reflects Bavaria Yachts' constant commitment to delivering extremely well built, safe, premium quality yachts with powerful lines, striking designs, and innovative features.
Introducing a new business model for the industry, Bavaria Yachts USA provides owners with "factory direct" pricing, boats built to personalized specifications, and ultra-efficient purchase-to-delivery lead times of typically around three months. Bavaria Yachts USA also offers an integrated, full-range customer experience from chartering new Bavarias, to ASA learn-to-sail programs as well as a range of comprehensive Bavaria-dedicated yacht management services.
###