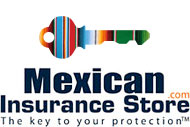 The server upgrade is a behind-the-scenes improvement that should translate into better user experiences for our customers," says Linden Gray, president of Mexican Insurance Store.
Perris, CA (PRWEB) January 10, 2012
In an effort to provide faster, more efficient service to its customers, Mexican Insurance Store recently upgraded its servers. The company, which is a leading provider of online Mexican auto insurance, is touting the upgrade as its first major improvement in the new year. In 2011, Mexican Insurance Store made improvements that included a revamped website and new types of Mexican car insurance. "The server upgrade is a behind-the-scenes improvement that should translate into better user experiences for our customers," says Linden Gray, who is the president of Mexican Insurance Store. "The existing servers were sufficient, but we were told that this upgrade would make things even better. So far, so good," he adds.
The brand-new servers that are being used to run the Mexican Insurance Store website are designed to make it faster and easier to load Mexican auto insurance pages and submit forms. "Our customers were already quite pleased with the speed and efficiency of the site," says an IT professional. "We're not the type of company to rest on our laurels, though, so we went ahead and invested in the new servers. It's a smart way to ward off slowdowns in the future." Although the new servers only went to work the other day, they are already making the Mexican Insurance Store site run more smoothly and quickly.
Visitors to the Mexican Insurance Store site are already noticing an improvement in the way the site functions. "I've been buying Mexican car insurance from Mexican Insurance Store for several years," says one longtime customer. "I've never had trouble with slow loading times or anything, but I have to say that I'm impressed by how much more quickly the popular Mexican auto insurance site is running now. It's made the process even easier, and that's never a bad thing." Several other customers have chimed in over the last few days, and the consensus seems to be that the new servers are appreciated. "Feedback has been overwhelmingly positive," says one Mexican Insurance Store employee. "It's gratifying to know that people approve of what we've done."
The new servers make various pages of the site load a lot more quickly than they used to load. Whether a link is clicked from the main navigation bar or from within the content of the site, the resulting page opens extremely fast. "The new servers were a major investment for us," says Gray. "After hearing about all of the benefits that they would provide, though, I knew we had to go ahead and do it. If it will make things better for our customers, it's a worthwhile expense."
The new year is only a few days old, but Mexican Insurance Store is already busy planning additional changes, additions and upgrades for the rest of the year. "There's no way this is going to be the only improvement we make all year," says the employee. "There hasn't been a year that's gone by without plenty of upgrades and improvements. 2012 isn't going to be any different." The company is not prepared to reveal any changes or upgrades that may be on the horizon, but promises that the improvements that are made will make the site even better than it already is.
About Mexican Insurance Store.com
Mexican Insurance Store is the largest provider of Mexican Auto Insurance in South California's Inland Empire, the 3rd most populous metropolitan area in California. The company offers a variety of Mexican Car Insurance policies online and provides Mexican auto insurance to Canada and US travelers nationwide. Self-service policies are purchased and printed instantly by customers or created by Mexican Insurance Store and emailed or faxed to customers in minutes at no additional charge.
For additional information click Mexican Insurance Store.com Online or call 888 800 9988 or 951 657 4220.
Contact:
Mexican Insurance Store
service(at)mexicaninsurancestore(dot)com
3819 Saint Austell Way
Perris, CA 92571
Fax 626 638 3255
###