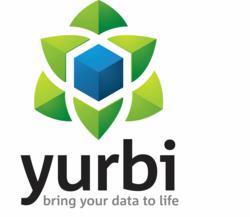 We've never seen a business intelligence product offered to enterprise software users like Yurbi.
Reston, VA (PRWEB) January 11, 2012
5000fish, developers of the Yurbi (think "Your BI") business intelligence (BI) product line, announced today that it has expanded its global partnership program with a number of new international distribution partners. 5000fish brought Yurbi to market to eliminate the historic "friction" that has hampered BI tool adoption and to bring to market a BI product line that users actually will use. To eliminate this friction in the distribution side of the business, 5000fish signed on new partners, many of whom have seen immediate results.
The new partners are: Flycast Partners (Dallas, TX), MSoft Technologies (India), and TechnoLava LLC (Frederick, MD).
5000fish offers three types of partnerships:

Referral Partners, typically consultants or complementary businesses that bring Yurbi to new organizations across multiple vertical markets, such as service management, government, or education.
Solutions Partners that resell Yurbi and provide value added services or solutions for mid-size to large-organizations.
OEM Partners that integrate Yurbi into their own cloud or web based applications to provide enhanced reporting, analysis, and visualizations.
"We've never seen a business intelligence product offered to enterprise software users like Yurbi," said Bill Doucette, Principal, Flycast Partners. "5000fish's approach to the market has eliminated all of the traditional obstacles that block true business intelligence product adoption. We think Yurbi is the Complete Business Intelligence Platform for IT Service Management and other vertical markets."
"We've built a program that considered the best and worst practices of large enterprise software vendors. Our focus is to support, enable, and create long-term global partnerships and drive the majority of our sales through them," said David Ferguson, President, 5000fish.
Ferguson said that improving access to information is a pain point for all organizations and introducing Yurbi to customers provides a win-win for the partners. Customers are able to find a business intelligence solution that can actually work for them and partners develop a new line of business to market and cross sell.
Business Intelligence continues to be a large growth area said Ferguson, noting reports from leading industry analyst firms such as Gartner. With the strength of its partners, Ferguson said, Yurbi is positioned to be one of the fastest growing players in the BI space. Ferguson said that Yurbi presents a new paradigm in enterprise business intelligence tool usage by eliminating all of the friction historically associated with enterprise BI. Yurbi is fast, secure, and easy and significantly reduces the time to get the BI information business users need.
The 5000fish partner program offers partners the ability to provide higher-end consulting and business process re-engineering services. Partners can put more of the focus on their solutions and services versus having to sacrifice their business for the enterprise BI vendor's high cost.
About 5000fish, Inc.
5000fish, Inc., a Business Intelligence (BI) software company, creates innovative products for business users to make data-informed business decisions. Current products include: Yurbi, an enterprise BI platform that allows organizations to access, integrate, and deliver data from multiple systems securely to users who need it in real-time and without requiring programming or database expertise; Yurbi Connect, a drag-and-drop process to automate the integration of application data, both on-premise and cloud-based; and MailSync, an Outlook Plug-In that lets Help Desk Analysts interact with live data from their Help Desk systems in Microsoft Outlook. More information is available at http://www.5kfish.com. More information on Yurbi can be found at http://www.yurbi.com.
All trademarks, trade names, service marks, and logos referenced herein belong to their respective companies.
###