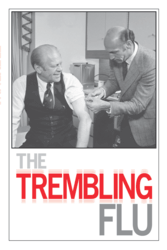 (The book) combines historical infectious diseases events with fiction in a three-part story about a hypothetical contaminated influenza vaccine bioterrorism attack on the United States.
PHOENIX, Ariz. (PRWEB) January 11, 2012
Hypothetical bioterrorism meets historical infectious disease events in The Trembling Flu, a medical thriller about infections and the dramatic impact they can have on the human population.
The Trembling Flu combines historical events with fiction in a three-part buildup to a hypothetical bioterrorism assault on the United States. Based on his experiences as a clinician and in the field, infectious diseases specialist Dr. Tim Kuberski writes this fictional story by drawing from two infectious disease events in history: the neurological disease "Kuru" in New Guinea in the 1950s and the pseudo-"Swine Flu epidemic" in the United States in the 1970s.
The first part of The Trembling Flu follows U.S.-trained physician Dr. Christian Graves to New Guinea where he is determined to discover the cause of a chronic neurologic disease called "Kuru". It is a disease spread by a very unusual mechanism which ultimately leads him to the discovery of "slow viruses" and a Nobel Prize.
Section two follows influenza expert Dr. Jack Spencer as he gets caught up in the hysteria around a potential "Swine Flu epidemic" in 1976. This is the same swine flu virus that had caused the deadliest flu pandemic in history. It was responsible for at least 500,000 deaths in the United States in 1918. Unfortunately the pseudo-"Swine Flu epidemic" in 1976 resulted in more complications from the flu vaccine than the swine flu virus.
The final section is a culmination of the first two parts with a credible bioterrorism conspiracy involving a large number of Americans who were administered a contaminated flu vaccine. The bioterrorism plot draws attention to issues surrounding the development of the flu vaccine and how it can be influenced by money and politics.
Through this fictional narrative, Dr. Kuberski hopes to shed light on the need for an improved flu vaccine, one that can be given once in a lifetime. He feels the flu vaccine is not ready for prime time and should not be made mandatory for the entire United States every year.
"This book is both interesting and thought-provoking," says Dr. Alan Tice, a prominent infectious diseases physician in Honolulu, Hawaii. "It is a chilling reminder that we should pay strict attention to details in the development and use of any vaccine."
About the author:
Dr. Tim Kuberski is an infectious diseases physician in Phoenix, Ariz. Early in his career he worked as a medical officer on a number of conditions unique to countries in the South Pacific, including the Papua New Guinea disease "Kuru", described in The Trembling Flu. He has also conducted research on infectious diseases for the National Institute of Health and worked with the Center for Disease Control during his career, gaining insight into these governmental medical agencies and how they handle contagious diseases.
The Trembling Flu: By Tim Kuberski, MD
ISBN: 978-145750-242-2 232 pages $20.00
For additional information, please visit: http://www.thetremblingflu.net
Available at Ingram, Amazon.com, Barnes & Noble and fine bookstores everywhere
A Dog Ear Publishing, LLC release
###