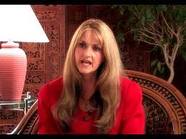 Parents and spouses need to recognize that financial complications make them vulnerable to use abusive actions and words.
Los Angeles, CA (PRWEB) January 17, 2012
Financial complications increase the likelihood of spousal and child abuse as is discussed on The Dr. Carol Francis Show radio program, available at Dr. Carol Francis Show. The strain is very real and so is the risk to children and spouses when money becomes scarce. (U.S. News and World Report, 2011; Evolving Women's Consciousness, 2011; RelationshipSuccessNow.com; National Coalition for Chid Protection Reform, 2011)
How to stop these abusive reactions to stress is centrally discussed in this radio program, providing immediate and helpful tools by Psychologist and Marriage, Family & Child Therapist, Dr. Carol Francis.
This is in an era of financial stressors of all sorts including joblessness, on-the-edge family financial concerns, pessimistic outlooks, loss of investments, foreclosures, homelessness, and ever increasing cost of living demands. Any one of these can cause harmful stress in marriages and can cause parents to be impatient and neglectful. US News and World Report examined Financial Woes and Child Abuse Increase.
"Such stress increases the likelihood that family members will resort to quick-tempered reactions. Such poor behaviors include shouting, put-downs, antagonistic attitudes, fear, insecurity, irrational outbursts, and irrational accusations," warns Dr. Francis. "Spouses without jobs can be overly sensitivity to normal statements. Ordinary spending leads to arguments about unreasonable spending. Being fired because a business needs to shrink can cause false accusations about a spouse's poor performance at work," explains Dr. Carol Francis.
Parents will often take out their frustrations, their fears and their blame too. Children will sense fear and stress and become whinier using irritating high-pitches voices that can aggravate a parent's intolerance. Physical and verbal abuse are two reactions that increase when stress results. Listen to The Dr. Carol Francis on http://www.blogtalkradio.com//dr-carol-francis/2011/10/04/abuse-of-children-and-spouses-and-financial-wows. Find the nature of these problems and their remedies.
Links to current research and studies provided at RelationshipSuccessNow.com
###