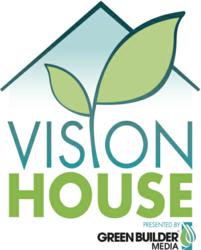 "Joe has an incredible gift for communicating important sustainability messages in fun, creative, and imaginative ways." -Sara Gutterman, CEO, Green Builder Media
Seattle, WA (PRWEB) January 10, 2012
Green Builder Media announced today that Walt Disney Imagineer Joe Tankersley will be the next visionary presenter for its Impact Series: Game Changers in Sustainability webinar program.
Tankersley, one of the nation's greatest storytellers, will join Green Builder Media President Ron Jones on January 19 for an engaging conversation about how the magic of storytelling can contribute to a more sustainable future. In this interview, Tankersley will discuss the craft of developing and relaying powerful messages to connect with people in meaningful and long-lasting ways.
Tankersley joined Walt Disney Imagineering in 1996. He has worked on projects for Epcot®, Magic Kingdom® Park, Disney's Animal Kingdom® Theme Park, Disney's Hollywood Studios TM, and Disneyland ® Resort. During much of his Walt Disney Imagineering career, he has applied his skills as a writer and storyteller to projects featuring innovative interactive technologies.
"We are currently working with Joe and the Walt Disney Imagineering team to develop the VISION House® in INNOVENTIONS at Epcot®, a ground-breaking green show home exhibit that highlights the very best in green residential design and sustainable living." said Green Builder Media CEO, Sara Gutterman. "Joe has an incredible gift for communicating important sustainability messages in fun, creative, and imaginative ways. It has been a pleasure to work with him and learn about how we can effectively use the magic of storytelling to change the world around us."
Green Builder Media launched the Impact Series in early 2011 with inaugural speaker, Lester Brown, founder of the Earth Policy Institute, followed by renowned sustainability experts such as former HUD Secretary Henry Cisneros, ocean activist Jean-Michel Cousteau, venture capitalist Guy Kawasaki, environmentalist Dr. Marcus Eriksen, Vice President of Global Responsibility for Starbucks Ben Packard, and former EPA and FBI administrator William Ruckelshaus.
The interview with Tankersley will be held live on Thursday, January 19 at 11am PDT/2pm EDT, and will then be available on demand at http://www.greenbuildermag.com. To register for the webinar, go to http://www.greenbuildermag.com/impactseries.
The Impact Series is generously co-sponsored by Trane, Schlage, Boral, BASF, DuPont, Beam by Electrolux, BioBased Insulation, and Green Builder Coalition.
About Green Builder Media
Green Builder® Media, LLC is the leading media company in the North American residential building industry focused exclusively on green building and responsible growth. With a comprehensive suite of print media, online options, demonstration homes, case studies, training and education vehicles, and live events, Green Builder Media assists building professionals prepare themselves for the new green economy. For more information, contact heather(at)greenbuildermag(dot)com or visit http://www.greenbuildermag.com.
###