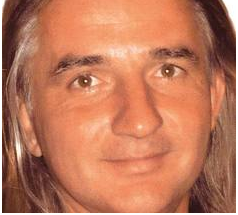 Whether skeptical, hopeful, or needing healing, Braco's visit to Los Angeles and live-streaming of the sessions provides all a chance to experience Braco's gift.
Los Angeles, CA (PRWEB) January 12, 2012
Braco changes lives. His visit to Los Angeles this weekend (for $8.00) or on live-streaming ($3.00) is an opportunity to see if Braco will change more lives.
Post Traumatic Stress Disorder for 40 years plagued one veteran who was also diagnosed with Agent Orange induced cancer. Within a short period of interacting with Braco, both were gone and replaced with peace, joy and thankfulness.
Adults with painful sciatica, men and women with cancers, heart conditions, walking impairments, depression, or an assortment of complications provide testimonies of complete recoveries from their ailment after time spent in the presence of this Croatian healer, Braco.
What exactly occurs during these very inexpensive meetings is hard to say objectively--so far. Subjectively, people with little hope and plenty of pain and disability experience first hand healings and penetrating warmth.
Is Braco worth investigating? Yes. And, with technology and internet being what it is, this weekend live-streaming throughout the weekend will be offered for anyone with the ability to stream online. For more information and inspirational stories, check BracoAmerica.com and Braco-tv.com.
Changes all over the world are being documented but nothing replaces a first hand experience.
Stories about experiences with Braco welcome as well to accumulate information that helps create an objective clarity about these potent experiences. DrCarolFrancis.com.
###