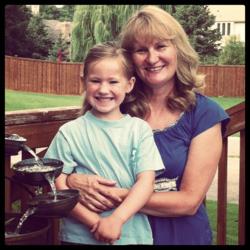 the more fun and interactive learning is, the more effective it is. Every game, activity, How To, and story we create at TJ & Pals is based on this principle.
(PRWEB) January 12, 2012
TJ & Pals, the popular interactive preschool website, announced the lucky winner of their "Win an iPad2" Sweepstakes. Cindy Meester, a Speech and Language Pathologist from Minnesota, has been awarded the grand prize of an iPad 2, as well as a gift card for iPad apps. The gift card gives Ms. Meester an introduction to all of the great apps developed by TJ & Pals.
As a speech pathologist, Ms. Meester is a particularly appropriate recipient of this prize. She is the author of a blog about speech therapy, including speech therapy ideas, resources, and how to integrate technology in speech therapy. Ms. Meester says, "I am always looking at ways to incorporate educational apps into my therapy sessions. I hope to use this iPad within classroom settings to have students practice skills outside of my speech room."
TJ & Pals is a children's website that is dedicated to children ages 3-6. The website's activities revolve around the lives of an inquisitive pencil named TJ and his group of buddies as they take kids on a journey of games, songs, videos, and stories. The concept is based on the important educational principle of "learn as you play."
Umachaka Media Inc., the company that created TJ & Pals, has also designed creative educational apps based on the characters in the TJ & Pals website. Apps such as TJ's Remember, a fun memory game that can be played on three levels of difficulty with six colorful themes to choose from, TJ's Seek&Find, an app that develops children's pre-reading skills, and TJ's Art Studio, the perfect app for any budding young Picasso.
According to the creator of TJ & Pals, Ashley Lazarus, "the more fun and interactive learning is, the more effective it is. Every game, activity, How To, and story we create at TJ & Pals is based on this principle. The iPad is the perfect vehicle to do some innovative teaching, and we are thrilled that Cindy Meester, winner of our iPad giveaway, will be able to use it to help children with their speech and language development."
###