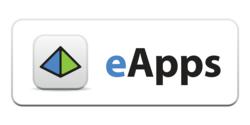 JBoss is an important part of our Java offerings. JBoss 7 provides performance, power, and ease of use. We are proud to continue our long heritage of hosting JBoss applications and expect to do so for a long time.

Rick Lingsch, President
Norcross, GA (PRWEB) January 11, 2012
eApps Hosting announced the availability of the enterprise grade JBoss 7 Java application server in a 64 bit Xen based Virtual Machine running on a true cloud platform using the OnApp Cloud management system. Customers can quickly deploy and provision a JBoss 7 server with full access rights and the ability to immediately adjust computing resources to meet load demands.
The JBoss 7 application server runs on the CentOS 6 operating system, an Enterprise-class Linux Distribution derived from sources freely provided to the public by the creators of Red Hat Enterprise Linux.
Some of the key benefits of JBoss 7 are:
> Java EE 6 compliant - EE 6 Web Profile Certified by Oracle
> Smaller Memory footprint - requires significantly less RAM and has more efficient memory management
> Faster Startup - starts up in seconds
> Powerful Web Based Admin Console - administer the server and deploy your apps via a comprehensive console
> Improved Class Loader - modular design for simple, trouble free class loading
> Support for Arquillian - integration with powerful tool that allows the running of tests in the real run-time environment
The eApps Hosting JBoss 7 service runs on a fault tolerant Cloud platform using the OnApp Cloud management system. For applications requiring High Availability, a load balancer configuration can easily be implemented. Advanced services for backup management and secure access via an IPsec compatible VPN are also available.
To create a Virtual Machine running JBoss 7, customers simply use the eApps Create-A-Cloud™ tool to select their computing resources and choose the JBoss 7 CentOS 6 template from the drop down list. The Virtual Machine will be created and provisioned in minutes. Customers can also easily install up to date versions of MySQL and PostgreSQL databases servers with the required Java connectors using the industry leading ISPmanager Control Panel, by ISPsystem, which is included at no extra charge. A comprehensive User Guide is available to help customers deploy their JBoss 7 application, with the backing of a responsive technical support team available 24/7 by phone, Skype, chat, and email. To learn more or to take advantage of a significant discount on the first two months of a monthly subscription, visit http://blog.eapps.com/promotions/50-off-first-2-months-of-a-monthly-vm-in-the-cloud.html.
For additional information contact eApps Hosting at +1-770-448-2100 USA or +44 (0)20 8133 6940 UK, Skype: eappshosting, or visit http://eApps.com for on-line chat assistance. The Create-A-Cloud™ tool can be accessed at http://create-a-cloud.com/.
eApps Hosting is a value-added provider of cloud hosting services for businesses and organizations, serving more than 5000 customers, hosting over 15,000 domains in more than 150 countries. eApps Hosting offers a "true cloud" service running 32 and 64 bit Xen Virtual Machines for commercial-grade web sites, web applications and email services with highly personalized, responsive service.
CentOS is a product of the CentOS Project, ISPmanager is a product of ISPsystem, JBoss is a product of JBoss Community, Red Hat Enterprise Linux is a product of Red Hat, Inc., OnApp is a trademark of OnApp Limited.
###