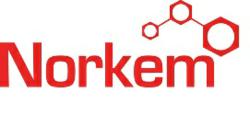 Knutsford,UK (PRWEB UK) 12 January 2012
2011 has been a most challenging year for all industry sectors. Norkem are very pleased to announce a year with group sales exceeding €150 million.
Highlights of 2011 for Norkem have been:

30% increase in sales turnover
Increased staff numbers supported through growth
Continued surge in growth in China
New products added to existing range
Strong growth in the food derivatives and animal feed markets
Alan Nicholson Chairman of Norkem stated, "It is with great pride that I report an amazingly successful year for the Norkem Group. Our worldwide sales have increased by 30% which is outstanding in the present business climate."
"Our strategy of expanding overseas offices has paid dividends and we expect further growth in the coming years from Australia, Spain and China. Indeed our China office is the fastest expanding of all the group companies and also gives a vital link to our many Chinese suppliers. Our long term goal is to build a distribution business selling in China and this has started well with expanding sales of cosmetic raw materials."
In Europe, Norkem have added additional resources to increase their range of materials to the food, animal feed and agricultural sectors. Norkem have introduced a range of new products including Zirconium Carbonate and Copper Phthalocyanine and expect strong growth from these in the future.
Norkem also hold a prominent position in the supply of suspensions to the building industry, notably brick and tile production and in 2011 have introduced a new range of surface stains which will enable further expansion by our dedicated ceramic experts based in Australia, France, Germany, Spain and the UK.
Nicholson goes on to say, " We do realise that the future success of our business depends not only upon our continuing innovation, but also, just as importantly, the support of our customers and suppliers, together with our staff to whom I would like to extend our thanks for their great efforts during what has sometimes been a difficult year."
Who are Norkem?
Norkem are a major global stockist, distributor and producer of high quality speciality and general chemicals.
Privately owned, Norkem was established in 1970. With a head office situated in the United Kingdom and sister offices located in The Netherlands, Spain Australia and China. We also have production facilities in the UK, Belgium, Spain and Australia.
The success of the Norkem Group is founded on dedicated teams providing both manufacturers and customers with unrivalled service and support, delivered with unmatched honesty and reliability.
In the ever-changing and challenging world of chemical distribution, Norkem continues to exhibit the dynamism, integrity and drive to remain a principal player. The company has grown steadily to become what it is today - a multi-national, multi-million pound a year operation.
With over 40 years' experience and more than 80 professional staff worldwide, no one else is better positioned to provide the products and support our customers and suppliers demand.
For more information visit http://www.norkem.com
# # #