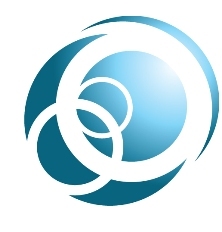 WA people are now quick to adapt to the Internet when searching for something like a good Italian restaurant, to where to find the best Day Spa to unwind in. Many industries are in prime territory with SEO, and they are reaping the rewards
Perth, Australia (PRWEB) January 11, 2012
SEO Perth – Search Engine Optimisation Company Oracle Digital have today announced their new look website along with a host of new products and packages. This comes after as no surprise to the Perth business community, as the demand for professional SEO services has greatly increased over the last year.
Search engine optimisation is now a staple marketing arm of many online and offline businesses, and many can boast that SEO has not only saved their business in this slow economy, yet also has grown their business substantially.
Oracle Digital's Head of Business development James Corby says, "Perth is a vibrant and rapidly expanding city, and the WA people are now quick to adapt to the Internet when searching for something like a good Italian restaurant, to where to find the best Day Spa to unwind in. Many industries are in prime territory with SEO, and they are reaping the rewards."
Perth people have indeed taken to online shopping with gusto, and the sales figures leading up to last Christmas indicate just how quickly online shopping has come in just a few short years.
Perth is no stranger to successful technology companies, as can be seen by the likes of Internet Service Provider iiNet. More and more Internet start-ups are opening their doors backed by Australian and International investors.
Corby continues, "Oracle Digital's new range of products allows smaller businesses to use our offerings at an affordable price. They will get the same great results, and the same famous support that our bigger corporate customers receive."
SEO is strategies that are undertaken to provide valuable content on and off a businesses website in order to rank well in the search engines, in particular, Google. Some of the strategies include writing and distributing articles of value to an end reader, creating white papers for download on a website, creating infographs that will spread virally, and receiving backlinks of credible and trusted websites.
The Perth SEO Company has just recently expanded into the Easter States as the demand for their results driven products and packages has now reached the point where offices in Sydney and Melbourne are expected to be open in the coming year.
To find out more about SEO or Oracle Digital and their suite of products and packages, please contact James Corby on 1300 899 851. Oracle Digital is proudly a Western Australian company.
###