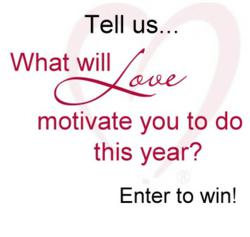 My hope is for the contest to inspire individuals to make their own love resolution this year. - Jean Schnaak, Designer of The Loving Heart Collection.
Raleigh, NC (PRWEB) January 13, 2012
While Charles Dickens is credited with saying "Tis love that makes the world go round..." the designer of The Loving Heart Collection of fine jewelry believes it is the actions of people motivated by Love that make this world go 'round and make it a kinder gentler place for us to live. Jean Schnaak says, "Small acts of love make a huge difference in someone's day." The 2012 Love Resolution Contest is not about shining the spotlight on grand gestures that a suitor makes toward the object of their desire; rather, it's about illuminating the thoughtful, small and often unnoticed acts inspired by Love that are taking place each day in our wonderful world."
As the designer of fine jewelry created to help people express their love to others, Mrs Schnaak hopes that the contest will inspire individuals to make their own love resolution this year. While acts of love can spontaneously erupt on any given day, with Valentine's Day, a day about love, just around the corner, the contest may encourage people to pause to ask themselves, "What will love motivate me to do this year?" In doing so they may compose their own love resolution - an act of loving intentionally and with resolve, motivated by Love.
It is a sweet contest and the rules are simple. Contest details may be found by going to the 2012 Loving Heart Love Resolution Contest on the designer's e-boutique LovingHeartCollection.com. Entries must be submitted by February 12, 2012.
"I look forward to reading all the entries," Mrs Schnaak reveals. "I plan on filling the air in my studio with the soft trumpet melodies of Chris Botti and candlelight, sipping a smooth Cabernet and being inspired or moved to tears as I read each entrant's love resolution. It's going to be my Valentine's gift to me!" She confesses, "The winners will be selected entirely on the joy and inspiration I feel as I read each entry. Mushy but true."
Fine jewelry from The Loving Heart Collection will be awarded for the three love resolutions deemed: Most Inspiring, Most Thoughtful and Made Me Cry (Happy Tears).
Winners will be given their choice of Loving Heart jewelry - choosing either a Loving Heart Pin, Pocket Heart, Classic Heart Necklace or Loving Heart Earrings, each in sterling silver. The three winners will be announced on Valentine's Day. Their winning Love Resolution will be be given the opportunity to inspire others by being posted on the LovingHeartCollection.com e-boutique, the Loving Heart Facebook page and the designer's blog ExpressYourLove.com.
An excited Jean Schnaak says, "So hurry! Tell us! What will love motivate you to do this year?"
Loving Heart, LLC
Founded in 1995, Loving Heart, LLC is lead by Jean Cotten Schnaak, entrepreneur, professional nurse and jewelry designer. The company's mission is to make the world a better place one relationship at a time, by creating and providing a designer line of fine heart jewelry intended to help people express their love to others.
# # #