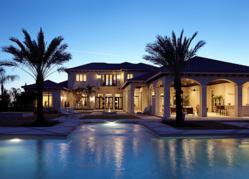 (PRWEB) January 10, 2012
Bucking state and national real estate trends, LWR Communities more than doubled its new home sales over 2010, ending the year with 391 new home sales in Lakewood Ranch for 2011. That is a 71 percent increase from 2010. Out of all the homes sold in Lakewood Ranch last year, 56 percent were new and 44 percent were resales. "Buyers realize that it's more valuable to buy new," said Jimmy Stewart, LWR Communities vice-president of sales. "For just about 9 percent more, you can buy a home custom made just for you in Lakewood Ranch, with a new home warranty, in a new community and at a great value."
The average sales price of a new home in Lakewood Ranch last year was $397,149 – more than double the median home sale price in the two county Sarasota/Manatee region of $150,097. The average price of a resale in Lakewood Ranch last year was $364,171, as opposed to the average in Sarasota/Manatee of $229,984. Schroeder-Manatee Ranch, Inc. President and CEO Rex Jensen expressed pride that Lakewood Ranch is "bucking the trend of resales overshadowing new home sales." Jensen also pointed to growing demand for new rental apartments in the successful, master-planned community. "I am pleased that Lakewood Ranch is experiencing a surge in demand for residential product of all types and price points," Jensen said. "We are actually looking to bring on new builder partners in our single and multifamily product offerings. Few other Florida communities can say that."
The Ranch's newest rental apartment complex, Lost Creek Resort, is now open for leasing and has been a big draw for commercial construction in the area as well.
Lakewood Ranch officials expect the new home sale upswing to continue in 2012, due to a recovering economy, new communities like the active-lifestyle neighborhood Esplanade by Taylor Morrison, and bold, creative moves to revive the local economy like the creation and development of the Premier Sports Campus, which opened in early 2011 in Lakewood Ranch. In 2011, the economic impact to the region totaled more than $30 million from events and tournaments at the Premier Sports Campus in Lakewood Ranch. "From the beginning, our philosophy has always been centered on economic development," said Jensen. "We have always and will always strive to create two jobs for every home in Lakewood Ranch, and the sports campus is just one more way we have figured out to draw people to this area."
With more than 20 events already scheduled for 2012, the economic impact is projected to be more than $70 million this year.
"We are seeing a lot of visitors coming in to our information centers when they are here for sporting events at the campus," said Lakewood Ranch Ambassador Greg Spring.Visitors like Phil and Jane Levene from Connecticut. Their son Scott competed in soccer tournaments at the campus in 2011 and the family is now looking to move to Lakewood Ranch permanently. "Soccer is what introduced us to this area," said Jane Levene. "We would have not been here if it wasn't for soccer and now we have absolutely fallen in love with the area and plan to either retire here or buy a vacation home here."
Lot sales to builders in Lakewood Ranch's newest Country Club community were up from 2010 as well, with 107 lots sold compared to 61 sold the year before. "Most of these lot sales were made during the second half of the year," said Stewart, "leading us to believe this upward trend will continue into 2012."
Lakewood Ranch is the 8,500-acre award-winning master-planned community in Sarasota and Manatee counties on the West Coast of Florida. Just minutes from the Gulf Coast beaches, and cultural assets in Sarasota, Lakewood Ranch is already home to more 15,000 residents and features A-rated schools, a hospital, the Sarasota Polo Club, a 75-acre sports complex, its own Main Street with theaters, shopping and dining, and four million square feet of commercial property. For more information visit http://www.lakewoodranch.com.
###