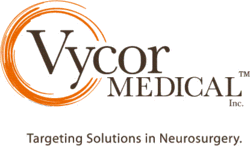 Boca Raton, FL (PRWEB) January 10, 2012
Vycor Medical, Inc. ("Vycor") (OTCBB:VYCO) today announced that its wholly owned subsidiary, NovaVision Inc. ("NovaVision") has acquired all the shares of Sight Science Ltd. ("Sight Science") (http://www.sightscience.com). As part of this acquisition, Professor Arash Sahraie has joined NovaVision as its Chief Scientific Officer on a part-time secondment basis from the University of Aberdeen (http://www.abdn.ac.uk/research) for a minimum of five years. Prof. Sahraie will be responsible for driving NovaVision's scientific effort to develop and validate pioneering technologies in vision rehabilitation for visual field defects resulting from brain injury. The acquisition will also create a long-term relationship with the University of Aberdeen, a leading medical research center, and NovaVision will have a first option to acquire all related visual field deficit technologies developed within the University over a five-year period.
Sight Science was established in 2009 based on the research of Professor Arash Sahraie at the University of Aberdeen. Sight Science, which is owned jointly by Prof. Sahraie and the University of Aberdeen, provides an interactive computer-based therapy called Neuro-Eye Therapy ("NeET"), which patients administer at home. To date, over 100 patients have utilized NeET. The Company has a meaningful patent portfolio with patents granted in the UK, France, Germany, Switzerland and Singapore. Prof. Sahraie has conducted extensive research on blindsight and residual visual processing after brain injury, and is highly regarded in the field.
Both NovaVision's Vision Rehabilitation Therapy ("VRT") and Sight Science's NeET work on the basis that repeated stimulation of the blind areas by either bright patches of light (VRT) or the specific spatial patterns (NeET) can lead to increased sensitivity of the blind areas. Patients progress after VRT appears to be initiated at the blind and sighted borders whereas NeET results in changes deep within the field damage. Both therapies are able to demonstrate improvements in both visual sensitivity and activities of daily living. The two companies believe that their therapies are highly complementary.
Sight Science will represent a significant enhancement of NovaVision's operations:

Prof. Sahraie will further strengthen NovaVision's Strategic Advisory Board currently made up of: Alvaro Pascual-Leone, Professor of Neurology at Harvard Medical School and Director of Research at the Cognitive Neurology Unit at Beth Israel Deaconess Medical Center; Jason S. Barton, Professor of Neurology, Ophthalmology and Visual Sciences, University of British Columbia; and Jose Romano, Chief of Stroke Division and Associate Professor of Neurology at the University of Miami Miller School of Medicine.
NovaVision views NeET as a strong complementary therapy to its existing VRT, and the merged entity intends to be able to deliver a combined therapy in due course which NovaVision believes will enhance patient outcomes and potentially increase market adoption and revenue growth.
Sight Science has a strong position in the UK and, together with NovaVision's operations in Germany, the Company believes that the acquisition will considerably strengthen NovaVision's ability to penetrate the European market and increase European revenues.
A strong alliance is created with the University of Aberdeen and NovaVision acquires an option on all future related technologies for a period of five years developed at the university.
Strengthens Vycor's patent portfolio, and provides valuable additional patents for the development of NovaVision's next generation of therapies.
David Cantor, the President of Vycor, commented: "We are delighted to be acquiring Sight Science, which we believe is a major strategic move and demonstrates our commitment to making NovaVision the "Gold Standard" in Visual Rehabilitation. We are also thrilled that Professor Sahraie has agreed to join us as NovaVision's Chief Scientific Officer, bringing a wealth of knowledge and credibility in the field. He will work closely with NovaVision's Strategic Advisory Board to drive the scientific development of our therapies, products and overall scientific strategy".
Professor Sahraie, founder of Sight Science, commented: "Our two companies pride themselves in promoting technologies that improve life for those affected by blindness post brain injury. There is immense knowledge and expertise in both organizations and I believe this merger will enable the development of the next generation of innovative and pioneering technologies, leading to highly complementary therapies which would not have been available otherwise. I strongly believe that our combined therapies have the potential to become "standard of care" worldwide and to reach all those affected by visual field defect after brain injury."
About Vycor Medical, Inc.
With corporate headquarters in Boca Raton, FL, Vycor Medical, Inc. (VYCO.BB) is a medical device company committed to making neurological brain, spinal and other surgical procedures safer and more effective. The company's flagship, Patent Pending ViewSite™ Surgical Access Systems represent an exciting new minimally invasive access and retraction system that holds the potential for speedier, safer and more economical brain, spinal and other surgeries and a quicker patient discharge. Vycor's innovative medical instruments are designed to optimize neurosurgical site access, reduce patient risk, accelerate recovery, and add tangible value to the professional medical community. Vycor is ISO 13485:2003 compliant, has FDA 510(K) clearance for brain and spine surgeries, and CE Marking and HPB licensing in Canada.
Vycor Medical's subsidiary NovaVision, Inc. researches, develops and provides science-driven light-based neurostimulation therapy and other medical technologies that help restore sight to patients with neurological vision impairments. The company's proprietary, Visual Restoration Therapy (VRT) platform is clinically supported to improve lost vision resulting from stroke, brain cancer, traumatic brain injury ("TBI"), or other acquired brain injury, and has been 510(K) cleared to be marketed in the US by the FDA. VRT can be prescribed by any ophthalmologist, optometrist, neurologist or physiatrist. NovaVision also provides a device that aids in the early identification of visual field deficits: the Head Mounted Perimeter (HMPTM) - a portable and ADA-compliant instrument to aid in the detection and measurement of visual field deficits even in bed-ridden patients.
For the latest information on the company, including media and other coverage, and to learn more, please go online at http://www.vycormedical.com or http://www.novavision.com.
About Sight Science Limited
The Scientific Basis
It has been documented for over four decades that those losing sight after brain injury may still be able to discriminate visual targets presented in their blind field, and that they may or may not have any awareness of their ability to do so. This phenomenon is called Blindsight.
In a study published in 1994, Barbur and colleagues demonstrated that if a patient was much better in detecting visual patterns with specific properties. In scientific terms, this meant that not all visual information could get through an injured brain, but only specific stimuli could be processed. Furthermore Barbur's study showed that both patches of light (uniform blobs), and spatial patterns of light and dark (gratings) could be detected within the blind areas.
The observations resulting from the Barbur study resulted in two approaches to exploring the rehabilitation of patients with visual field defects, both seeking to address whether a patient's lost vision can be rehabilitated by increasing its sensitivity after repeatedly showing the patient patches of light or specific spatial patterns.
The first approach was followed by Sabel and colleagues and led to development of VRT developed at NovaVision. The second approach taken by Prof. Sahraie and colleagues and has led to development of Vision Rehabilitation Program (VRP) CE, used in NeET.
NeET
Prof. Sahraie and colleagues at the University of Aberdeen, continued the work of Barbur on spatial processing in cortically blind patients. He extended the previous findings to a larger group of patients. His first ten patient study showed that certain stimuli detection could be as high as 100% even when objects were shown deep in the blind area. To develop his Vision Rehabilitation Program (NeET), Prof. Sahraie developed a patented proprietary therapy which delivered the therapy in the same manner as NovaVision's VRT on a computer in the patient's home. The therapy is one of daily sensitization of the patient's blind field and requires the patient to undertake a 25-30 minute daily task. The computer-based task determines the patient's detection accuracy when a pattern was presented in conjunction with auditory signals. Simplistically, if the person did not see it, they would be at the same probability level (50%) as tossing a coin.
Prof. Sahraie's therapy shows patterns at different locations within the patient's blind field. His work has shown that although initially the patients perform at or above the 50% level, over time, they improve and eventually have very high percentage recognition. In addition, patients develop awareness of patterns presented, being able to report the presence of visual targets within their previously blind field. The program is interactive and, as the patients improve, the task gets more difficult by making the targets dimmer.
Safe Harbor Statement
Information in this document constitute forward-looking statements or statements which may be deemed or construed to be forward-looking statements within the meaning of the Private Securities Litigation Reform Act of 1995. The words "forecast", "anticipate", "estimate", "project", "intend", "expect", "should", "believe", and similar expressions are intended to identify forward-looking statements. These forward-looking statements involve, and are subject to known and unknown risks, uncertainties and other factors which could cause Vycor Medical's actual results, performance (financial or operating) or achievements to differ from the future results, performance (financial or operating) or achievements expressed or implied by such forward-looking statements. The risks, uncertainties and other factors are more fully discussed in Vycor Medical's filings with the U.S. Securities and Exchange Commission. All forward-looking statements attributable to Vycor Medical herein are expressly qualified in their entirety by the above-mentioned cautionary statement. Vycor Medical disclaims any obligation to update forward-looking statements contained in this estimate, except as may be required by law.
###