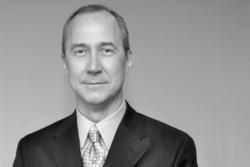 (PRWEB) January 10, 2012
Bowie & Jensen, a leading Maryland business law firm, today announced the appointment of Mark Jensen to the Vice Chairmanship of the Strategic Planning Committee for the Board of Directors for MedStar Health System. Mr. Jensen also serves on the on the Board's Investment Committee and the Audit Committees.
MedStar Health is a $3.8 billion not-for-profit, regional healthcare system with a network of nine hospitals and 20 other health-related businesses across Maryland and the Washington, D.C., region. As the Mid-Atlantics' largest health system, it is one of the region's largest employers with more than 26,000 associates and 5,300 affiliated physicians.
Mr. Jensen is a co-founder of Bowie & Jensen and leads the firm's transactional department. He has received numerous legal awards and most recently was named to SmartCEO's legal elite.
At Bowie & Jensen, Mr. Jensen focuses his practice on the representation of small businesses, privately held companies of all sizes, entrepreneurs and professionals, drawing on his personal experience and professional training to identify goals and develop strategies and tactics to achieve them. The combination of hospital, legal and business experience made him the perfect choice for the MedStar Board.
About Bowie & Jensen
Bowie & Jensen is a Maryland-based law firm with attorneys representing clients around the world. Bowie & Jensen focuses on Business Litigation, Business Transactions, Intellectual Property, Employment Law, Estates & Trusts, Tax and Construction Law. For more information on Bowie & Jensen, please visit http://www.bowie-jensen.com.
###