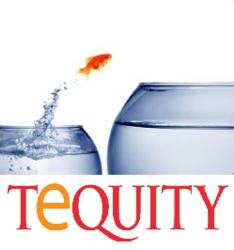 We understand and pursue the value of IP and other "off the balance sheet" items that have a tremendous impact on valuation in knowledge-based businesses.
Markham, Ontario (PRWEB) January 11, 2012
Software and technology merger and acquisition specialist Tequity, Inc., today announced the acquisition of transportation management software system developer, Accord Software, Inc., based in Concord, Ontario, by Robocom Systems International, based in Farmingdale, NY. Terms were not disclosed. "The addition of Accord's powerful logistics application to Robocom's suite of supply chain execution software products is a natural fit," said Tequity's Managing Director, Kevin Tribe. "The conclusion of the transaction marks Tequity's seventh successful engagement in this sector and underscores our continued forecast for ongoing consolidation in this market."
Fred Radcliffe, President of Robocom said, "Accord is well recognized as a leader in Transportation Management software. At a time when transportation costs are a major concern for our customers, we are excited to bring such a strong set of new products into our supply chain software suite. Adding the Accord Team and products to Robocom will result in stronger solutions and deeper expertise for our customers."
Tony De Feo, the founder of Accord Software added that "We believe Robocom's supply chain solutions and professional approach to project management and customer support will be important to Accord customers. Robocom's size and strength will be of great interest to those who are interested in the power of Accord's software."
About Tequity
Tequity is an M&A advisory providing merger, divestiture, acquisition, and exit strategy assistance to middle-market software and technology companies. Tequity's advisors are experienced in both domestic and cross-border transactions, and regularly source strategic and financial buyers for clients from around the world. Our global database, deep understanding of the technology market and ability to identify and pursue the value of IP and other "off the balance sheet" items that have a tremendous impact on valuation in knowledge-based businesses add tremendous value to our client relationships and result in high success rates.
http://www.tequityinc.com
About Accord Software
Accord Software was founded by Tony De Feo over twenty years ago and has built an impressive suite of software products for the transportation industry. Accord's solutions have been successfully deployed at Clark Freightways, Dejong Enterprises, Kindersley Transport, Muir's Cartage, Tiger Courier and a number of other transportation companies. The Centerline TMS Trucking Software is an industry leading system with state of the art technologies for managing transportation operations, with on-board tracking and real time dispatch capability.
http://www.accordsoftware.com
About Robocom Systems International
Robocom Systems International has focused for nearly 30 years on developing and implementing Supply Chain Execution software solutions. Robocom's solutions include Warehouse Management, Transportation Management, Voice Technology, Order Management and Labor Management. Our investment in research and development is keenly focused on the needs of the business leaders responsible for the day-to-day results in warehousing and distribution operations.
http://www.robocom.com
SOURCE Tequity Inc.
For further information:
CONTACT: Diane Horton, +1-416-483-9400, dhorton(at)tequityinc(dot)com
###