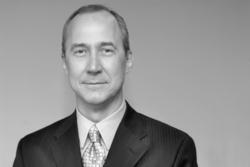 Towson, Maryland (PRWEB) January 10, 2012
Bowie & Jensen, a leading Maryland business law firm, is pleased to announce that Mark Jensen, a partner with the firm, was elected to the Maryland Hospital Association's (MHA's) Operations Committee. He serves in this capacity as a member of the MHA's Executive Committee where he is a Trustee Councilor-at-Large. Mr. Jensen is a long-standing and active member of MHA's Council on Clinical and Quality Issues.
At Bowie & Jensen, Mr. Jensen leads the firm's transactional department. He has received numerous legal awards and most recently was named to SmartCEO's legal elite. He focuses his practice on the representation of privately held companies of all sizes, drawing on his personal experience and professional training to help his clients identify goals and develop strategies and tactics to achieve them. The combination of hospital, legal and business experience made him the perfect choice for the Executive Committee of the MHA.
About Bowie & Jensen
Bowie & Jensen is a Maryland-based law firm with attorneys representing clients around the world. Bowie & Jensen focuses on Business Litigation, Business Transactions, Construction Law, Entertainment Law, Employment Law, Estates & Trusts, Intellectual Property, Real Estate and Tax Law. For more information on Bowie & Jensen, please visit http://www.bowie-jensen.com.
About the Maryland Hospital Association
The Maryland Hospital Association (MHA) is the advocate for Maryland's hospitals, health systems, and their patients before legislative and regulatory bodies. Its membership is comprised of community and teaching hospitals, health systems, specialty hospitals, veterans' hospitals, and long-term care facilities. For more information, visit http://www.mhaonline.org.
###