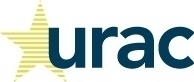 Washington, DC (PRWEB) January 10, 2012
URAC, a leading health care accreditation and education organization, has issued a call for entries for its 2012 Best Practices Awards in Health Care Consumer Empowerment and Protection. The awards program was created to honor the achievements of health care companies that actively pursue practices to advance consumer empowerment and protection in an exceptional, measurable and reproducible way. Submissions are being accepted at https://www.urac.org/13thAnnualSummit/bpa.asp.
"We are honored once again to showcase best-in-class practices from organizations across the health care spectrum and recognize those who truly engage consumers as partners," said Alan P. Spielman, president and CEO of URAC.
URAC's Best Practices Awards recognize the achievements of companies that are leading the industry in health care value, transparency and accountability. Last year's winners included innovative companies such as Platinum Award recipients Catalyst Rx and Kaiser Permanente Northern California and the Gordon & Betty Moore Foundation.
Awards will be given in two categories:
Consumer Decision-Making – recognizes practices that educate consumers about their health care needs while providing the information, tools and resources necessary to promote empowerment. These could include health coaching, disease-specific education or behavior change programs.
Consumer Health Improvement – honors practices that are related to quality improvement in patient safety or health care outcomes such as drug therapy management, disease prevention or care coordination.
The competition is open to six types of health care organizations:

Health care provider practices;
Health information/decision support companies;
Health management companies;
Health plans and health networks;
Pharmacy management companies; and
Workers' compensation companies.
For questions about the award program, please email education(at)urac(dot)org or call 202-216-9010.
About URAC
URAC is an independent, nonprofit organization that promotes health care quality through its accreditation, education and measurement programs. URAC offers a wide range of quality benchmarking programs and services that keep pace with the rapid changes in the health care system and provide a symbol of excellence for organizations to validate their commitment to quality and accountability. Through its broad-based governance structure and an inclusive standards development process, URAC ensures that all stakeholders are represented in establishing meaningful quality measures for the entire health care industry. For more information, visit http://www.urac.org.
###