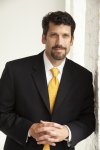 One of our goals is to provide a comprehensive imaging history or timeline that is readily available as a patient moves among healthcare facilities and medical practices in our service area.
GREENSBORO, N.C. (PRWEB) January 12, 2012
Today Greensboro Radiology and High Point Radiological Services announced a merger that expands one of the largest private radiology practices in the nation.
The combined organization will operate under the Greensboro Radiology banner with 52 board-certified and specialty-trained radiologists and contracts with 12 hospitals and more than 45 outpatient facilities across central North Carolina and Virginia.
Eric Mansell, MD, president of Greensboro Radiology, says the merger will make a significant, positive impact on patient care. "One of our goals is to provide a comprehensive imaging history or timeline that is readily available as a patient moves among healthcare facilities and medical practices in our service area," Mansell said. "It is an important tool that can drive better-informed patient care, while decreasing imaging costs."
Prior to the merger, the Radiology Business Journal ranked Greensboro Radiology 34th among the nation's largest private radiology practices. The ranking is based on the number of radiologists, employees, imaging centers and imaging studies performed annually. The merger with High Point expands the organization's headcount and operations by about 20 percent.
"We expect the merger to be good for our radiologists and good for our patients," says David E. Ormond, MD, president of High Point Radiological. "As part of a larger practice, our physicians will have more opportunities to specialize, and our patients in High Point and Lexington will benefit from ready access to a broader range of services."
Ormond will join the Greensboro Radiology executive committee. Mansell will serve as president of the merged organization, while Worth Saunders will continue as CEO.
By the Numbers

Eight radiologists from High Point Radiological Services are joining 44 radiologists on the Greensboro Radiology team.
The merged organization will have 59 total employees and is expected to perform 850,000 imaging studies each year.
It will provide services to 12 hospitals, including: Greensboro-based Moses H. Cone Memorial Hospital, The Women's Hospital of Greensboro, Wesley Long Community Hospital, Select Specialty Hospital and Kindred Hospital; Annie Penn Hospital in Reidsville; Morehead Memorial Hospital in Eden; Chatham Hospital in Siler City; Randolph Hospital in Asheboro; Memorial Hospital of Martinsville and Henry County, Virginia; High Point Regional Health System; and Lexington Memorial Hospital. Kindred, High Point Regional and Lexington Memorial were previously served by High Point Radiological.
The merged organization provides professional services to five outpatient Greensboro Imaging locations, as well as to Premier Imaging of High Point and Cone Health Medcenter at High Point. Greensboro Radiology also provides professional radiology services for more than 45 other outpatient facilities across the region.
About Greensboro Radiology
Greensboro Radiology is a premier provider of medical diagnostic imaging and interventional radiology services in both inpatient and outpatient settings. Our physicians are board certified and specialty trained – experienced in bone density scans, CT scans, diagnostic X-rays and fluoroscopy, interventional radiology, mammography, MRIs, nuclear medicine, RF ablation, spine/imaging injections, varicose vein therapy, vascular imaging, virtual colonoscopies, ultrasound and more. Greensboro Radiology physicians own Canopy Partners, an innovative management services organization serving the healthcare sector. They also are joint venture partners with Cone Health for Greensboro Imaging. For more information, visit http://www.greensbororadiology.com.
###