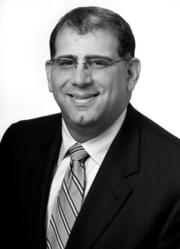 Wilmington, DE (PRWEB) January 10, 2012
The Delaware Chapter of the Public Relations Society of America announces its 2012 Board of Directors who will represent and serve the public relations professionals who are members of the professional association.
Spiros Mantzavinos, principal of The Mantzavinos Group, will serve as the board's president. Mantzavinos is serving his second year on the board. He has nearly two decades of working in public affairs, government lobbying and communications.
Other directors include: Marsha Hook, external affairs business manager of Christiana Care, elected as treasurer, serving her seventh year with the association; Jeff Jackson, development and communications director at Child, Inc, elected as secretary, with more than 10 years on the board; and, Nikki Lavoie, strategic communications manager of the Delaware Economic Development Office, who will serve her third year as the chapter delegate. They will be joined by new members-at-large Doug Eppler, communications manager, Tipton Communications; and, Kate Klemas, vice president of internal communications, JP Morgan Chase.
Dan Tipton, principal, Tipton Communications, is the chapter's immediate past president.
The mission of PRSA Delaware is to advance the ethical practice of public relations in the state and serve its membership through professional development, networking and leadership opportunities. The Public Relations Society of America, based in New York City, is the world's largest organization for public relations professionals. The Society has nearly 32,000 professional and student members. Follow PRSA Delaware on Facebook or Twitter @PRSADE.
# # #