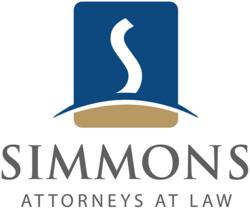 As one of the leaders of our asbestos department, Randy is both a skilled litigator and compassionate advocate for victims of mesothelioma."

Alton, IL (PRWEB) January 11, 2012
Simmons Browder Gianaris Angelides & Barnerd LLC, a leading national law firm in complex litigation, announced today the appointment of attorney Randy Cohn as a new shareholder. Cohn joined the Simmons Firm in 2004 and has recovered millions on behalf of families throughout the country injured by mesothelioma and asbestos-related diseases.
"Randy is an integral part of our firm," said firm Chairman John Simmons. "As one of the leaders of our asbestos department, he is both a skilled litigator and compassionate advocate for victims of mesothelioma."
Cohn oversees a team of attorneys and investigators at the firm and has developed a unique focus on helping victims of Navy-related asbestos exposure. He recently represented World War II veteran Frank Curre, a survivor of the attack on Pearl Harbor, until he succumbed to mesothelioma this past December.
"It's a privilege to serve our clients," said Cohn, "and I'm honored to become a shareholder at one of the nation's premier plaintiff's firms."
Cohn earned his JD from Chicago-Kent College of Law in 2001. Super Lawyers magazine recently recognized him as a 2012 Illinois Rising Star. He is licensed to practice in Missouri, before the Supreme Court of Illinois and before the U.S. District Court for the Northern District of Illinois.
About the Simmons Firm:
The Simmons firm, headquartered in Alton, Ill., is one of the country's leading asbestos and mesothelioma litigation firms. With offices in Illinois, Missouri and California, the firm has represented thousands of patients and families affected by mesothelioma in nearly every state. The mesothelioma lawyers at the Simmons Firm have pledged over $20 million to cancer research and proudly support mesothelioma medical researchers throughout the country in order to find a cure. For more information about the Simmons firm, visit http://www.simmonsfirm.com.
###