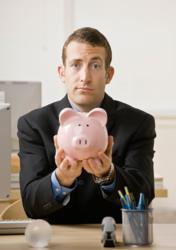 "The idea is about easy management for busy people. Even if there is no tax due, the Inland Revenue still insist that all paperwork is completed in full and returned on time with fines being issued for not doing so."
Ipswich, Suffolk, United Kingdom (PRWEB UK) 16 January 2012
HM Revenue & Customs have announced that the rush hour for online tax returns last year was between 4pm and 5pm on 31 January, when 49,367 people submitted their tax returns. As we approach another deadline, Tereza Scrogie creator of online accounting website Truly Simple advises that people to put plans in place now to avoid the tax return stress factor in 2013.
On a personal scale our New Year resolutions are often quite predictable with going on a diet or increasing exercise top of the list, but when it comes to work and business sometimes the simplest changes of strategy can have highly positive outcomes.
Bookkeeping expert Tereza Scrogie recommends starting 2012 by taking a fresh look at the balance sheet.
"Running a small or medium sized business is hectic – with a lot of multi-tasking taking place and as good as people's intentions are it is easy to lose track of income and outcome activity but more importantly how this affects any tax contributions due," says Tereza.
As a way of helping businesses track financial activity, Tereza launched Truly Simple; an easy to use online accounting tool which helps to keep a record of taxable income.
"The idea is about easy management for busy people. Even if there is no tax due, the Inland Revenue still insist that all paperwork is completed in full and returned on time with fines being issued for not doing so," continues Tereza.
The Truly Simple site is fully secured and offers a range of products from basic income and outgoing transactions through to a Silver service with tools that include a tax calculator, online tax advice, VAT calculator, invoicing facility and end of year accounts depending on the package choice.
End of the tax year comes around all too fast so resolving to make prudent decisions on how to manage your finances, the stress –free way, could be the best start to 2012 your business could have.
Accounting peace of mind can be found at http://www.trulysimple.co.uk.
For all media enquiries please contact petra(at)thewriteimpression(dot)co.uk or call 0845 5272 801
###