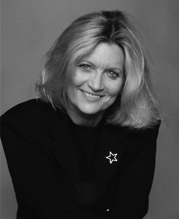 San Francisco, CA (PRWEB) January 11, 2012
Dona Crowder, the prominent Real Estate agent in the San Francisco market, has joined the prestigious Haute Living Real Estate Network. This exclusive circle of leading real estate agents is invited to bring opulent estates and luxury properties to Haute Living readers. Crowder has over 30 years of experience in the real estate industry, with 20 of those years spent managing her family's Pacific Heights real estate firm. She is currently an Assistant Manager and Senior Marketing Broker with TRI Coldwell Banker. With a reputation as a "top producer," her specialties lie in residential sales and development opportunities. Haute Living Magazine will feature Dona Crowder as an exclusive Haute Living Real Estate professional.
Read more about Dona Crowder at http://www.hauteliving.com/luxury-real-estate/agent-Dona-Crowder/660.
About Haute Living Real Estate Network
Haute Living Real Estate Network specializes in selecting top real estate professionals, creating the most prominent directory for exclusive listings. The network website is an online destination for all things real estate-related and features daily blog posts providing up-to-date news on affluent markets and real estate developments. Access all of this information and more by visiting http://www.hauteliving.com/hlrn.
About Dona Crowder
Dona Crowder has acted as Director, Chief Financial Officer and President of the San Francisco Association of Realtors. She was also on the Budget & Finance committee from 2010 to 2012 and has served as Trustee for the Political Action Committee. Crowder is a hearing member of the Standards Panel and is currently serving her third term as a commissioner on the city's Tax Assessment Appeals Board.
She is the recipient of many accolades and awards, including San Francisco Association of Realtors' "Realtor of the Year" and "Agent of Choice." Crowder is also affiliated with Who's Who of Luxury Real Estate, SF Luxury Marketing Council and the San Francisco Historical Society. Crowder's clients and coworkers alike have only positive things to say about working with her and her strong ethics.
###