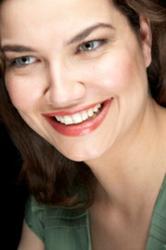 Visiting a dentist's office can improve more that just your smile.
Richmond, Virginia (PRWEB) January 12, 2012
For people whose last dental appointment is only a dim memory, there are three great reasons to make a resolution now to visit their dentist in 2012, according to Dr. Charles W. Martin of the Richmond Smile Center. They include:
1. Better Smile
2. Better Breath
3. Better Health
"Typically we get a lot of calls at the first of the year from people who say 'This is the year I'm going to do something about my teeth'," says Dr. Martin. "What most of them are talking about is improving the appearance of their teeth and their smile. What they don't realize are the physical health benefits that also go along with good dental health.
The good news is that today's dentistry can result in smile improvement almost immediately. So what should the savvy dental consumer – even one who hasn't been to a dental office in years – expect when he or she finally makes that appointment?
Patients who haven't seen a dentist in a long time should plan to discuss their dental history and the kind of treatment they're seeking. Then they're ready for a complete dental workup, diagnosis and treatment plan.
"When a patient who has neglected their teeth comes in, we first do an interview to find out exactly what has brought them to our office," Dr. Martin says. "Typically there's an impending event like a reunion, a wedding or a graduation where they want to look their best or they're newly single and are self-conscious about meeting people. It usually takes a significant life event for people to take a good look at their teeth and decide it's time to take action. It can also be a dental problem that brings people to a dentist – a toothache, broken tooth, swelling in the mouth or bad breath that can't be controlled with over the counter treatments."
In a diagnostic visit, a patient should expect their dentist and hygienist to do a clinical exam that includes not just a look in the mouth, but x-rays, photographs, molds of the teeth and a record of their bite. The dentist should also check for gum disease and oral cancer. During a first visit they may take the patient's blood pressure along with a complete medical history. The importance of this exam is to assess where a patient is right now and what treatments will help them meet their dental health goals.
The importance of a smile is known and accepted for those in the public eye such as political candidates, but it's equally important for teachers, students, customer service employees, retail clerks… just about anyone in any profession can enhance their approachability and appearance with an attractive smile.
"Think about the people you meet who never smile," says Dr. Martin. "How do they make you feel? Typically people who are unhappy with the way their teeth look will keep a stern look on their face. They may put a hand over their mouth before speaking or look away from you when they talk. What's even sadder are the people I see who have, for some time, refused to leave their home because of the appearance of their teeth.
"Ironically health issues aren't usually what finally drive the reluctant patient to the dentist's office, but frequently people find that getting their teeth taken care of properly they are able to reach other goals like losing weight because they can now chew firmer foods and eat a healthier, lower calorie diet," says Dr. Martin. "Gum disease has been linked to many serious illnesses like diabetes, stroke and heart attack – even cancer. Getting a patient's mouth healthy can help them improve their physical health.
"Many people are blind to how their teeth really look until something in their life causes them to take a close look at their appearance," Dr. Martin adds. "Maybe they've lost out on a big promotion at work or have lost a job and need to go job hunting and want to look their best. Often for these patients, a bad dental experience in the past has frightened them away from the dental chair. Whatever the reason, visiting a dentist's office for a complete diagnosis and treatment plan can improve more than just your smile."
Dr. Charles W. Martin is the founder of the Richmond Smile Center, a technologically advanced dental practice that delivers dental implant surgery, dental sedation, cosmetic dentistry and complex care dentistry. The center is renowned for its smile makeovers. Dr. Martin, a graduate of Virginia Commonwealth University School of Dentistry, is a Master in the Academy of General Dentistry, Diplomate of the American Board of Oral Implantology/Implant Dentistry and has taught at Georgetown University and the Medical College of Virginia. He is also the author of Don't Sugar Coat It: The Story of Diabetes and Dentistry, Are Your Teeth Killing You and This Won't Hurt a Bit! The Smart Consumer's Guide to Dentistry. For more information about The Richmond Smile Center, visit his website at http://www.richmondsmilecenter.com.
# # #