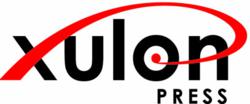 "This book can change your life for the better. It can change your outlook on what is happening around you..."
Maitland, FL (PRWEB) January 12, 2012
The world is in a state of turmoil. It seems every day there is a news report discussing war, earthquakes, tsunamis, terrorism and other horrific events; yet, Louis Riccio's new book, Hope Decoded ($16.99, paperback, 978-1-61904-374-9; $26.99, hardcover, 978-1-61904-375-6), makes a declaration for all to live life with joy, in spite of all that is going on in the world. He points out that Jesus insists that His people not be terrified or troubled because He has a plan. God has encoded in the Holy Bible His plan of protection and deliverance for the world. Believers and non-believers alike need to look into His creation and current events to find that hope is not lost. The Lord is screaming, "I have a plan."
"I hope my readers will be infused with hope through all the historical, biblical and modern day testimonial stories. It shows evidence that this hope is not a type of hope of what might be, but a hope which is predestined," states the author. "This book can change your life for the better. It can change your outlook on what is happening around you. It deals with events in the Middle East and the political powers that are trying to control it. This book deals with the powers of this world that are controlling the world economy, oil and war machines."
Louis Riccio grew up in a city housing project surrounded by gangs, drug addicts, thieves, drug dealers and violence; a place where there seemed to be no sign of hope. He is currently a minister who likes to preach on the soon coming reign of the Christ of God. Riccio has served on the mission field in San Salvador, Puerto Rico, Venezuela, Columbia, Guatemala and the Netherlands. He has also served in the United States Marine Corps. Most importantly, Riccio has seen with his own eyes that desperation does not have to be the end of the line and that the Lord can deliver any person from any circumstance if they let Him.
Xulon Press, a division of Salem Communications, is the world's largest Christian publisher, with more than 8,000 titles published to date. Retailers may order Hope Decoded through Ingram Book Company and/or Spring Arbor Book Distributors. The book is available online through xulonpress.com/bookstore, amazon.com, and barnesandnoble.com.
###