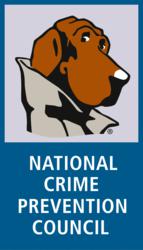 Arlington, VA (PRWEB) January 11, 2012
NeoMedia Technologies, Inc. (OTC BB: NEOM.OB), the pioneer in mobile barcode management solutions, in collaboration with full-service marketing agency The CauseWay Agency, which works exclusively with the non-profit sector and government agencies, today announced its involvement in the new Intellectual Property (IP) Theft Prevention public education campaign, which is spearheaded by the National Crime Prevention Council (NCPC), home of McGruff the Crime Dog®, and the United States Department of Justice.
The IP Theft Prevention campaign, launched at The White House, has been developed with the aim of combatting the purchase and sale of counterfeit and pirated products and educating the public on various forms of IP theft, from counterfeit consumer goods and pharmaceuticals to illegal downloads and other pirated materials.
NeoMedia has donated the use of its barcode management and infrastructure solution to the NCPC, which will feature a mobile barcode in the campaign's printed ads and on posters and will link to "It Hurts," an online video that demonstrates how IP theft is stealing. Any camera phone user who has downloaded mobile barcode readers can scan the code and view the video, which features young musician, Addie Brownlee, who plays her guitar to the commuting crowd in a subway station. At her feet is a guitar case open for donations, some loose bills are scattered inside. As she sings commuters gather around, but one by one they remove money from her guitar case.
"We have always been impressed with the progressive and innovative methods the NCPC has adopted to help important cultural and social messages resonate with the public," said Laura Marriott, Chief Executive Officer of NeoMedia Technologies, Inc. "The new IP Theft campaign really struck us as the perfect campaign to unleash the full potential of mobile barcodes and we are delighted that the NCPC has allowed us to participate and support them in delivering this high impact campaign."
"NCPC looks forward to another thirty years of memorable public education campaigns that will help inspire people to prevent crime. With this nationwide campaign, we hope to deter people from the act of intellectual property theft and use every opportunity to engage the public and call people to action. Mobile barcodes, while a relatively new technique in the marketing tool kit, have already proven to be extremely effective in raising a deeper awareness with the public than a traditional print campaign can achieve on its own," said Michelle Boykins, Director of Communications at the NCPC. "We're thrilled to have the support of NeoMedia, The CauseWay Agency and U.S. Department of Justice in making this campaign a success and are excited to see the results it will bring."
"This is the first time we have ever created a mobile barcode enabled campaign, and we are excited to see the impact it will have on this important campaign," said Robert D. Schultz, President of The CauseWay Agency. "Using a mobile barcode to drive people from a print ad to online, will lead them deeper into the campaign and by connecting them to emotive video content we feel strongly that we will be able to get them to engage with the issue and bring to life the ramifications of IP theft and show that it's not a victimless crime. This will definitely not be the last time we use mobile barcodes as a marketing tool for our clients and we're looking forward to continuing to work closely with NeoMedia in the future."
The mobile barcode management and infrastructure solution used in the campaign, NeoSphereTM, provides a new and simple way for brands to use mobile barcodes and link them directly to the mobile Web in order to make any print or any static media immediately interactive, delivering a compelling brand experience that is targeted and measurable.
The public service announcements and other IP theft public education campaign materials can be found at http://www.ncpc.org/getreal.
For more information on NeoMedia's executive team, portfolio of customers, products, services and intellectual property, please visit http://www.neom.com.
###