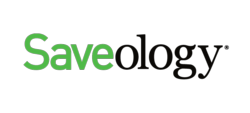 Our new home is an investment in the future that will enable us to expand and set a new standard for businesses in South Florida and beyond. -- Saveology CEO Benzion Aboud
Margate, Fla. (PRWEB) January 11, 2012
Saveology and the Greater Fort Lauderdale Alliance are co-hosting a grand opening ceremony unveiling the Company's groundbreaking new technology campus January 31, 2012 from 5:00 p.m. to 8:00 p.m. at 5259 Coconut Creek Parkway in Margate.
The event will showcase Saveology's new headquarters, whose 100,000 square foot Silicon Valley-inspired office space will feature cutting-edge technology and work stations as well as unparalleled amenities for its staff ranging from a basketball court and gym to a barber shop, restaurant, putting green and much more.
The new offices will foster a creative environment to motivate and retain Saveology's staff of 1,000-plus employees, while continuing to attract top talent. Saveology's new headquarters is the result of close collaboration between the company, the Greater Fort Lauderdale Alliance, Broward County's official economic development partnership, the State of Florida, the City of Margate and the City of Margate Community Redevelopment Agency.
Saveology, which is receiving up to $2.3 million in state and city performance-based incentives for creating an additional 700 jobs in South Florida over the next three years, is aiming for its new technology campus to serve as a hub of redevelopment and future growth.
"Saveology is a forward-thinking company that thrives on creativity, technological innovation and the entrepreneurial spirit," said CEO Benzion Aboud. "Our new home is an investment in the future that will enable us to expand and set a new standard for businesses in South Florida and beyond. Not only will Saveology create hundreds of jobs in the coming years on our technology campus, but I believe we can play a vital role serving as a catalyst for wider renewed growth and development."
The grand opening is open to media, and press is encouraged to register in advance by emailing pr(at)saveology(dot)com.
###