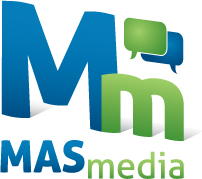 This acquisition helps MAS Media build to its current social communities in the Mobile space which include; DailyMobile.se and SmartPhoneForums.com. We think this is a growing and substantial market for consumers
Boca Raton, FL (PRWEB) January 12, 2012
MAS Media Inc., one of the largest owners and operators of online social community networks has acquired the large tech social community, Dailyiphoneblog.com (http://www.dailyiphoneblog.com) from the originator of that social community on January 1, 2012.
"This acquisition helps MAS Media build to its current social communities in the Mobile space which include; DailyMobile.se and SmartPhoneForums.com. We think this is a growing and substantial market for consumers" said Phil DeLeon, CEO of MAS Media Inc.
Dailyiphoneblog.com has tremendous inroads to Apple's iPhone market and offers users of those smart phones and those wishing to learn more about them an insight though regular blog postings, wallpapers, applications and more.
"Our ability to manage and develop on Apple's platform for mobile users – specifically as it relates to the iPhone and iPad developments is fantastic", DeLeon added. "Apple iPhone 3, iPhone 4 and iPhone 4S have allowed our bloggers and forum users the canvas to discuss among themselves the best Apple has to offer. Together with that, the iPad, iPad 2 and upcoming iPad 3 all are discussed in our communities", said DeLeon.
MAS Media plans to add more social communities in the technology field as well as other niche markets in its business plan over the next three to five years.
About MAS Media Inc.
MAS Media Inc. is a developer, acquirer and operator of an Online Social Community Network covering a variety of niche topics, however specializing in technology. The MAS Media network of social communities allows users to share knowledge, experiences and expertise with others who have similar interests. With well over 11 million page views per month and 600,000 members in its combined tech communities which include; linuxforums.org (http://www.linuxforums.org ), dailymobile.se, xtremevbtalk.com, xtremedotnettalk.com, smartphoneforums.com, dailyiphoneblog.com, swishtalk.com, MAS Media offers its visitors the ability to interface and communicate with one another on open platforms utilizing blogs, forums, facebook and other social offerings.
MAS Media takes great pride in providing safe, secure and professional original content through a host of distribution, which include; web sites, mobile and smart phones, tablets, television devices and other means in order for our visitors to share in this unique social experience.
###