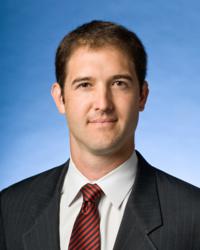 Boston, MA (PRWEB) January 10, 2012
Preti Flaherty is pleased to announce that the firm's partnership has named Environmental Attorney Jeffrey D. Talbert as a Partner. Talbert practices with the Environmental, Climate Strategy and Litigation Groups in Boston, MA and Portland, ME. Talbert assists clients in New England and nationally in matters involving a wide range of federal and state environmental laws in environmental litigation, permitting, compliance and environmental aspects of corporate transactions.
Talbert was previously a Trial Attorney in the Environmental Enforcement Section of the U.S. Department of Justice, Environment & Natural Resources Division in Washington, D.C. At DOJ, Jeff represented federal agencies in a wide range of environmental cases across the nation. He has particular expertise in the Clean Air Act, Clean Water Act, Superfund/CERCLA, and RCRA. Jeff received numerous awards at the Department of Justice, including several Special Achievement Awards and Special Recognition Awards. He was also awarded EPA's Gold Medal for Exceptional Service in 2010.
Prior to DOJ, Jeff worked at White & Case LLP in Washington, D.C., where he worked on complex commercial litigation and arbitration matters involving antitrust, securities, intellectual property and international law. He earned his law degree from University of Michigan Law School in 2000 and his undergraduate degree from Kalamazoo College in 1997.
About Preti Flaherty
Preti Flaherty has offices in Boston, MA, Concord, NH, Portland and Augusta, ME, Bedminster, NJ, and Washington, DC. With more than 90 attorneys, the firm counsels clients in the areas of business law, climate strategy, energy, environmental, estate planning, health care, intellectual property, labor and employment, legislative and regulatory, litigation, technology and telecommunications. More information about the firm is available at http://www.preti.com.
# # #