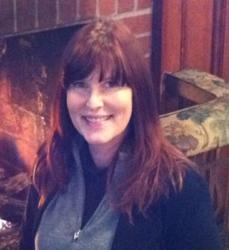 We are excited to offer Houston-based professionals a full-time local liaison for our treatment programs.
-Ben Levenson, CEO
South Padre Island, Texas (PRWEB) January 10, 2012
Texas-based addiction and dual diagnosis treatment provider Origins Recovery Centers announced today that it has appointed Melanie Shelnutt, J.D. to the position of Community Relations Representative for the Greater Houston area. Ms. Shelnutt, who is based in Houston, will be responsible for managing area outreach activities and interfacing with the therapeutic community on behalf of Origins.
Ms. Shelnutt brings considerable professional experience and, importantly, a personal passion for recovery to her role at Origins. She served as the Associate Director of Education at the esteemed Houston Council on Alcohol and Drugs. Most recently Melanie represented The Meadows of Wickenburg as their Community Relations Representative in the Greater Houston area. "We are excited to offer Houston-based professionals a full-time local liaison for our treatment programs. Melanie is well-known and respected in the field – we are proud to have her represent our programs and serve as a dedicated resource to our referents and alumni in the Houston area," said Ben Levenson, Chief Executive Officer. "One reason Houston's professional community refers to Origins is because it is a forty-minute non-stop flight to South Padre Island. Origins is far enough away from Houston to get patients out of their environment and its trappings, but close enough for Houston-based families to easily travel for our intensive family program," said Rob Park, LCDC, Director of Admissions.
Ms. Shelnutt earned her J.D. in 1994, when she began her career as a commercial litigator with a boutique litigation firm. In 2008, after 13 years of practicing law, Melanie's passion to help others recover from drug and alcohol addiction led her to the treatment and recovery field. Melanie's own personal recovery fuels her desire to help connect others with first-rate treatment and the opportunity to recover from addictive illnesses.
"When Origins announced its intention to expand its presence into Houston I jumped at the opportunity. Houstonites are familiar with South Padre Island and its' tranquility. Origins has amazing facilities and a strong reputation for clinical excellence and Twelve Step depth. Their full-time multi-disciplinary medical and clinical team includes psychiatry, internal medicine, psychology, addiction nursing and masters-level therapists that together treat the complexity of addictive and co-existing illnesses. Origins' fully gender-separate campuses, 18-month continuums of care, medical and clinical sophistication and strong Twelve Step culture bode well with families and patients that have not experienced good outcomes in shorter-stay programs," said Shelnutt. "I look forward to helping identify and connect Origins' patients with excellent Houston providers for continuing care. I will also work to educate professionals in the community about what Origins does so well and help them leverage Origins as a quality addiction treatment resource for their private practices," she said.
Ms. Shelnutt will be facilitating Origins' monthly guest speaker series at The Houston Council beginning in February. For more information about this series please contact Melanie at mshelnutt(at)originsrecovery(dot)com. To become eligible for referrals from Origins please join the Origins Provider Network. Clinicians may visit the Company's website or call for information on how to join.
About Origins Recovery Centers®
Origins provides a comprehensive continuum of individualized addiction treatment programs and recovery support services for adults, including those with co-occurring disorders. Origins' multi-disciplinary treatment approach unites effective addiction medicine and evidence-based clinical strategies with a profound immersion in the timeless 12-Step experience. Take a virtual tour and learn more at originsrecovery.com.
CONTACT:
Melanie Shelnutt, JD
Origins Recovery Centers
Community Relations Representative
Greater Houston Area
mshelnutt(at)originsrecovery(dot)com
Direct: (713) 540-8166
Admissions: 1 (888) U-GET-WELL
http://www.originsrecovery.com
###