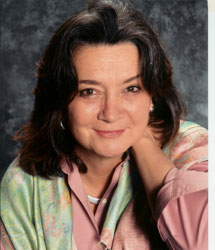 Drawing upon lessons that she has learned in her years as a teacher, scholar, and one of the most sought-after educational consultants in the world, Dr. Jacobs will instruct participants in practical approaches to mapping and integrating the Common Core
Salt Lake City, UT (PRWEB) January 11, 2012
After much development, the long awaited Common Core Standards are being implemented in schools all over the country. In order to help educators successfully map their current curriculum to the Standards, celebrated author Heidi Hayes Jacobs is joining with PD developer School Improvement Network to provide teachers with the tools they need to navigate the Common Core.
The webinar will be presented on Wednesday, January 18, from 10:30 a.m. to 12 p.m. (EST), and will be titled "Mapping Curriculum, Planning Success: Integrating the Common Core Standards in Each K-12 Classroom." Drawing upon lessons that she has learned in her years as a teacher, scholar, and one of the most sought-after educational consultants in the world, Dr. Jacobs will instruct participants in practical approaches to mapping and integrating the new Common Core Standards in their classrooms. In the process, she will clarify the way that the Common Core will impact assessments and current standards.
Throughout the webinar, participants will have the opportunity not only to hear, but also to talk with Dr. Jacobs through instant messaging and a Q&A session at the webinar's end.
Anyone can register for Dr. Jacobs' webinar for free. For a brief biographical description of Dr. Heidi Hayes Jacobs, please click here. To learn more about School Improvement Network, and to sign up for a free trial of Common Core 360, the leading Common Core professional development platform for educators, visit http://www.schoolimprovement.com and click on the "FREE 30-day trial" button.
About School Improvement Network
Founded in 1991 by teachers, the School Improvement Network provides comprehensive, research-based professional development anytime, anywhere. As the home of The Video Journal of Education, PD 360, the Learning 360 Framework, Equity 360, Observation 360, and Common Core 360, School Improvement Network resources focus on the most relevant topics, feature the top experts, and show educators how to put theory into practice. School Improvement Network works with thousands of schools and districts in every state and around the world and has visited over 3,500 classrooms to document best practices in action. Learn more at http://www.schoolimprovement.com.
About Common Core 360
Common Core 360 answers the questions that 3.4 million teachers are asking about how to make the Standards work in their classroom every day. Common Core 360 gives administrators, teachers, and instructional coaches the necessary resources to turn State Standards into measurable student achievement. The unique training, expert analysis, and real classroom examples of putting the Standards into practice all come from the same minds that designed PD 360, the world's largest professional development platform. Common Core 360 is directly integrated with PD 360, so educators have a single sign-in solution for the professional learning they need to move forward in the 21st century classroom. Learn more at http://www.schoolimprovement.com/common-core-360.
School Improvement Network, Common Core 360, and their respective logos are trademarks of the School Improvement Network. All other trademarks and registered trademarks are the property of their respective owners.
Press Contact:
Duane Sprague
School Improvement Network
801-758-9546
duane(dot)sprague(at)schoolimprovement(dot)com
###