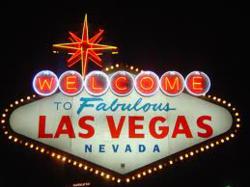 One way to stand apart from the crowd is to cultivate skills in leadership and relationship management. - Barbara Fagan
Healdsburg, CA (PRWEB) January 12, 2012
Source Point Training, Inc., a today announced the start of open enrollment for a 10-week program professional training and coaching program that begins the weekend of March 30 in Las Vegas, NV. A leader in professional coaching and training, the firm continues its 2012 tour of the country after a successful program start in San Diego, CA, and additional programs scheduled for Charlotte, NC, Portland, OR, and Phoenix, AZ later this year. See Source Point's website for more information.
According to the firm's website, the training programs are titled "Leadership Source" and feature two high-impact training weekends opportunity facilitated by a Master Performance Coach, 10-weeks of one-on-one coaching with certified professional coaches and opportunity to network with people who are driven by the common aspiration and goal: "to generate extraordinary results in all areas of life."
See this testimonial video from past students of the Leadership Source program.
"Students and professionals alike share the burden of a stagnant job market," says Barbara Fagan, a master coach and co-founder of the California-based firm. "One way to stand apart from the crowd is to cultivate skills in leadership and relationship management." She points to studies conducted by PricewaterhouseCoopers and the Association Resource Centre, Inc. that show corporations are turning to professional coaching as a means to acquire "stand out skills."
"Anecdotally, we know that managers are under increased pressure to generate more productivity with smaller workforces," says Fagan. "Naturally, when a company begins to hire – as they all eventually will do, managers will be very selective. The underlying task for professionals and candidates is gaining the skills they need to keep preferred positions within an organization or make a successful hire.
"Effective leadership and good professional skills are not taught in the classroom and they're certainly not gleaned from a weekend reading of the latest self-help book. These are skills that are acquired through structured learning – using proven theory and real application with experiential training and professional coaching," she says.
According to the PricewaterhouseCoopers study, companies and individuals who enroll in professional coaching programs report a seven-fold return on investment. The main finding of the Association Resource Centre study show that 80% of participants report positive change in self-esteem and self-confidence, and a positive change in business relationships through improved communication and work performance.
"Professional development coaching is a 'level up' experience that can have a lasting impact on the rest of your life," says Fagan, who started coaching Harvard MBAs over 25 years ago. "Through training and coaching, you gain the knowledge and practical experience that you need to be successful under pressure – like during the interview process. Then you learn how to network so that you attract the highest connections, which may lead to powerful strategic relationships and better positions for yourself. It's really all about relationships, knowing yourself and what you want and how to get there."
Fagan points out that the key to staying competitive is intelligence and constant training. "To stay competitive in today's job market, job candidates must find a way to acquire the kind of skills that gives employers incentive to hire them," says Fagan. "Employers want effective planning, good use of time and resources, and as the older generation would say 'common sense and good manners'. Why? Because time has proven that this is what it takes to build a winning workforce."
Many participants are professionals trying to keep up with rapid changes in the job market by improving their performance and business owners looking for ways to engage and empower their employees. College students benefit by developing the leadership skills that will assure their success in developing strong relationships with communication tools that build confidence and goal setting with real accountability for achieving desired results.
"We're offering people an opportunity to do work on the most valuable commodity they own – themselves, their career, their future," Fagan continues. "This is all about diving into the deep end of adult learning with a substantial leadership curriculum developed by professional leadership coaches who are recognized by International Coach Federation (ICF). I guarantee that participants will feel challenged during our 2-weekend classroom instruction and the 10-weeks of one-on-one coaching."
"I have found that the most important element in affecting change is through empowerment; motivating people to take action and to put new skills to work every day," says Fagan. "Armed with good training and a coach who can clarify objectives, participants remove barriers that prevent them from moving forward. A program like this raises self awareness and provides renewed purpose and vision with a commitment to take massive action."
Source Point Training's Leadership Development programs are among the most sought-after in the United States. The program mentioned in this press release is also open to college students and professionals in San Diego, Orange County, Los Angeles, Riverside, and Phoenix. The firm offers training and coaching programs throughout the United States. Recognized by the International Coach Federation (ICF) as a coach training organization, the firm also offers more ICF-approved CCE units than any other coach training organization in the U.S.
For more information about this and other programs, visit http://www.sourcepointtraining.com/leadership-training/leadership-source/las-vegas-nv/, email admin(at)sourcepointtraining(dot)com or call 800-217-5660 x103.
# # #