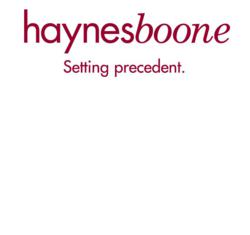 Dallas, Texas (PRWEB) January 10, 2012
A team of Haynes and Boone, LLP attorneys assisted Fossil, Inc. in its just-announced agreement to acquire Skagen Designs, Ltd. and certain of its international affiliates for approximately $225 million in cash and 150,000 shares of Fossil common stock. The acquisition, which is subject to certain conditions, including regulatory approval, is expected to be finalized in February.
Skagen Designs is an international company offering contemporary Danish design accessories including watches jewelry, sunglasses and clocks. In addition to its corporate headquarters in Reno, Nev., Skagen Designs and its international affiliates operate regional offices in Denmark, Hong Kong, Germany, the U.K. and Canada. Skagen products are sold in 75 global markets and in company-owned and operated retail stores in Denmark, Germany, the U.K. and Hong Kong.
Randy S. Hyne, Fossil's vice president and general counsel, led the transaction, assisted by a Haynes and Boone deal team that included Dallas partners Tom Harris and Garrett A. DeVries, and associates David J. Colletti Jr. and Mark J. Robinson Jr.
About Haynes and Boone
Haynes and Boone, LLP is an international corporate law firm with offices in Texas, New York, California, Washington, D.C., Mexico City and Moscow, providing a full spectrum of legal services. With more than 525 attorneys, Haynes and Boone is ranked among the largest law firms in the nation by The National Law Journal. The firm has been named one of the "Best Corporate Law Firms in America" (Corporate Board Member Magazine, 2001-2011) and recognized as a "Top 20 Law Firm" for culture and for diversity with respect to both women and minorities (Vault, 2012). For more information, visit http://www.haynesboone.com.
About Fossil
Fossil is a global design, marketing and distribution company that specializes in consumer fashion accessories. The Company's principal offerings include an extensive line of men's and women's fashion watches and jewelry sold under proprietary and licensed brands, handbags, small leather goods, belts, sunglasses, soft accessories, shoes, and clothing. In the watch and jewelry product category, the Company's offerings include a diverse portfolio of globally recognized proprietary and licensed brand names under which its products are marketed. The Company's extensive range of accessories products, brands, distribution channels and price points allows it to target style-conscious consumers across a wide age spectrum on a global basis. The Company's products are sold to department stores, specialty retail stores, and specialty watch and jewelry stores in the U.S. in approximately 120 countries worldwide through 23 company-owned foreign sales subsidiaries and a network of approximately 60 independent distributors. The Company also distributes its products in over 360 company-owned and operated retail stores and through international e-commerce websites and the Company's U.S. e-commerce website at http://www.fossil.com.
###