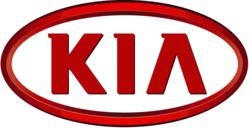 Topeka, Kansas (PRWEB) January 12, 2012
Briggs Kia- one of the leading Kia dealerships in Topeka, KS is very happy to announce that 2011 was a record-breaking year for Kia Motors America. The brand broke sales records every month and earned more awards and accolades for their vehicles than ever before. The 2011 sales figures were 485,492 units, which mad Kia's market share 3.8 percent and is the highest it has ever been. The 36.3 percent increase in year-over-year sales was extremely impressive as well.
Much of the sales success that Kia experienced in 2011 was due to the popular Optima midsize sedan. The Kia Optima also created 1,000 new jobs and the addition of a third shift at a Kia Motors manufacturing plant in Georgia. The Sorento though, was the best selling vehicle for the second straight year and the Kia Soul earned a top spot by selling over 100,000 units in one year.
On top of all the records and success were also a few firsts from the company. Kia produced its first-ever hybrid vehicle in the U.S., the 2011 Kia Optima hybrid. This was the first Kia vehicle to earn up to 40 miles per gallon also. The 2012 Kia Rio five-door also earned the honor of getting up to 40 miles per gallon and became the second Kia vehicle to do so.
Briggs Kia had a very successful year and would like to applaud Kia for their great 2011. Briggs Kia has a large selection of Kia cars in Topeka, KS and they would be happy to show them to anyone who is interested. They also have a large selection of used cars in Topeka. For more information please stop by Briggs Kia or visit http://www.briggskia.com.
###